Adobe Accounts Checker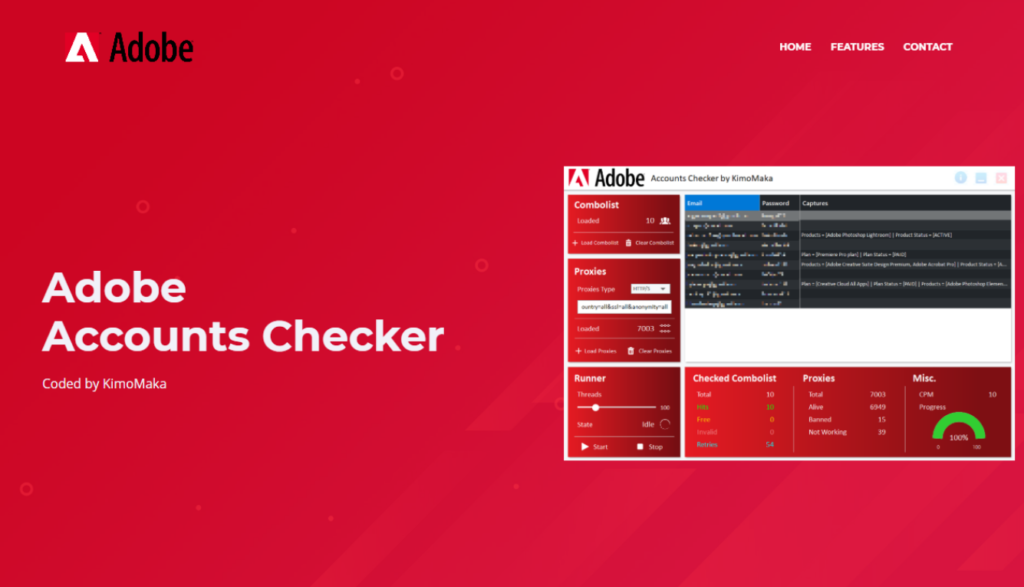 First adobe accounts checker by KimoMaka. Here it is another account checker of KimoMaka. I don't think I have seen any adobe account checker before that's why I decided to share it. This checker capture plans and products of the accounts. Again as this checker is not proxyless you have to put an API link of proxies to start cracking. All of his checkers has a great and similar interface. If you want a quick notification than make sure you click the allow button.
If you like this tool, don't forget to tell in the comments and If you have any question, you can contact me using the "Contact Me" page. I'll reply to you as soon as possible. Note: Before you download the tool, make sure you check the VirusTotal link. If you find this is harmful, don't use it on your personal computer. Use it on RDP, VPS, or sandbox.
How To Download