Antipublic Checker v0.3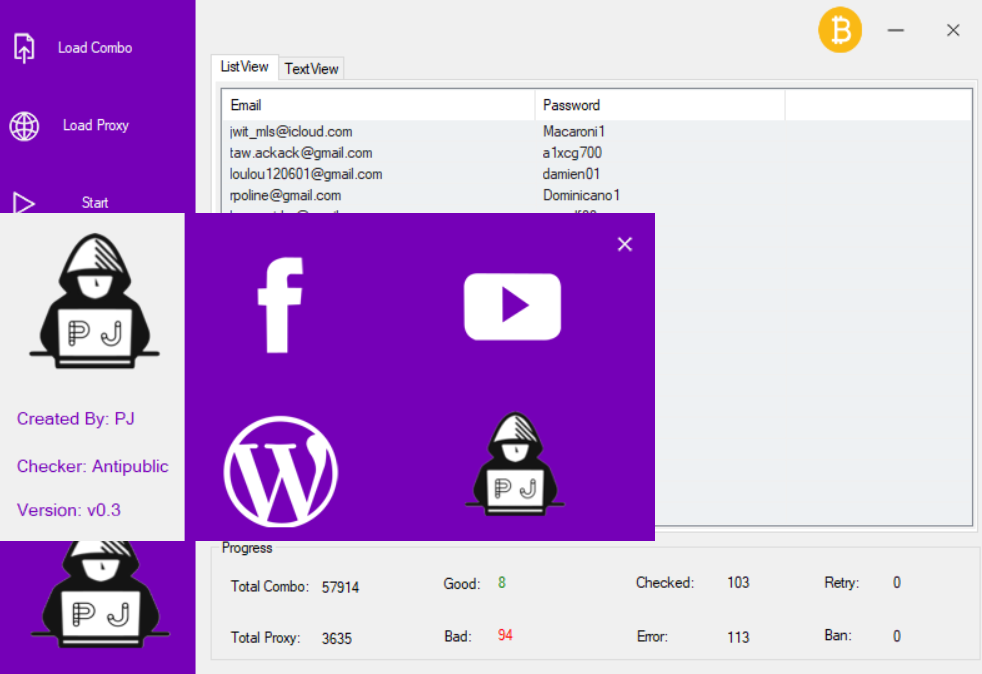 Today I'm presenting to you my latest Antipublic checker v0.3 based upon private API. Antipublic tells you either your account's credentials like email. Password is either breached or not. This checker filters out private accounts and will also tell you the number of sites and site's names whose data breaches. This checker is based upon the OB config that is provided by 0x41414141, and I want to thank him for providing such an amazing config. I hope you will love this tool, and don't forget to subscribe to my YouTube channel.
——————–
alex@whetstone.com:baseball27
Total Breach: 6
[1] myfitnesspal.com
[2] canva.com
[3] edmodo.com
[4] chegg.com
[5] mathway.com
[6] zynga.com
If you like this tool, don't forget to tell me in the comments and If you have any questions, you can contact me using the "Contact Me" page. I'll reply to you as soon as possible. Note: Before you download the tool, make sure you check the VirusTotal link. If you find this is harmful, don't use it on your personal computer. Use it on RDP, VPS, or sandbox.