Bitcoin Blast Checker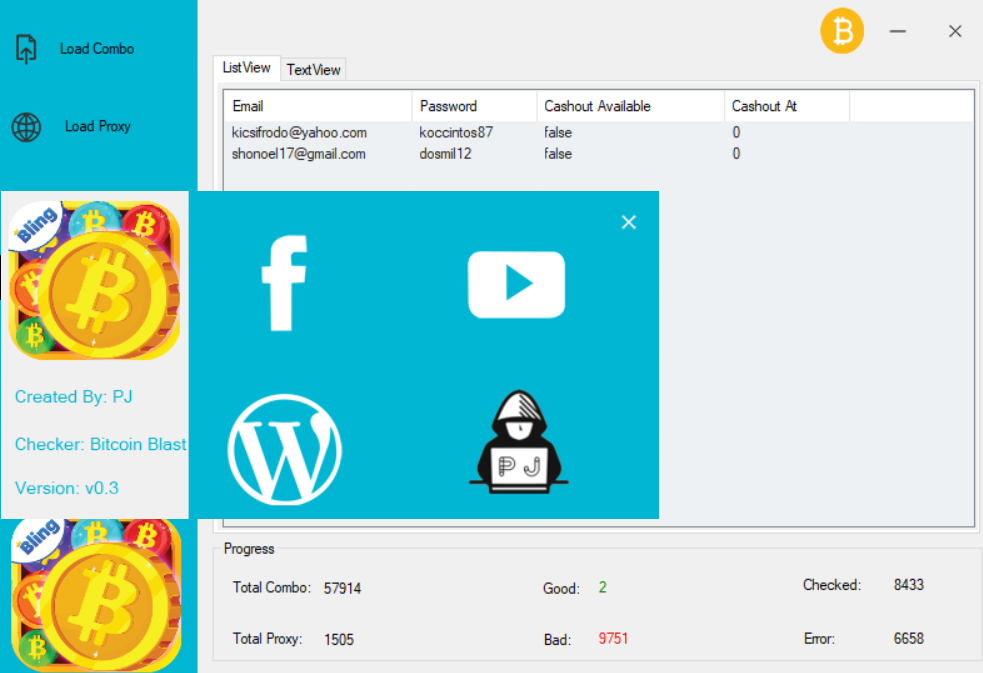 Today I'm dropping my latest Bitcoin blast checker v0.3 after a very long time as I was busy that's why couldn't make any new checkers. This checker is based on mobile API as it's a mobile app where you can earn bitcoin by playing games. If you need more detail about this app then you should google it. This checker works very fast even with public proxies you will get around 3k+ CPM with IPVanish proxies. You can withdraw your Bitcoin using Coinbase. Recently I'm updating all my post's links so keep patient but if you still face a broken link problem in one of my updated posts then please let me know so that I can update it.
If you like this tool, don't forget to tell in the comments and If you have any questions, you can contact me using the "Contact Me" page. I'll reply to you as soon as possible. Note: Before you download the tool, make sure you check the VirusTotal link. If you find this is harmful, don't use it on your personal computer. Use it on RDP, VPS, or sandbox.