Currys PC World Checker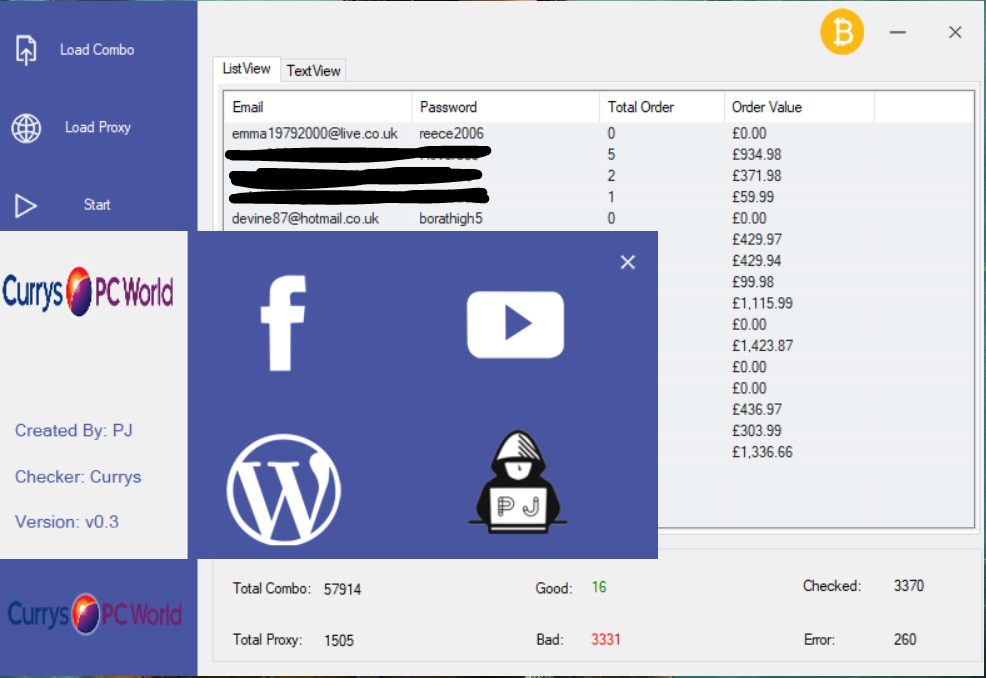 Today I'm dropping Currys PC World checker almost after a week as my website was going through maintenance. If you don't know what is Currys pc world then you should google it. This checker captures the total order and order value. It works great even with public proxies and you will get fine CPM. I hope you guys will like it. Don't forget to subscribe to my YouTube channel and you can also download this checker from my android app PJ Tools.
If you like this tool, don't forget to tell me in the comments and If you have any questions, you can contact me using the "Contact Me" page. I'll reply to you as soon as possible. Note: Before you download the tool, make sure you check the VirusTotal link. If you find this is harmful, don't use it on your personal computer. Use it on RDP, VPS, or sandbox.