Deezer Accounts Checker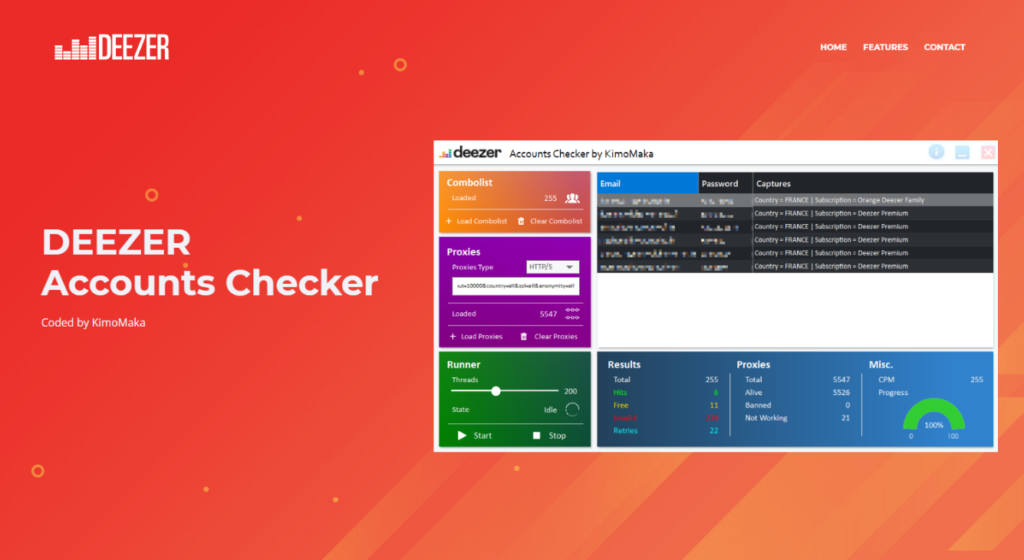 Another checker by KimoMaka. I have uploaded a many few Deezer accounts checker that's why I decided to upload it here. Again you will require an API link of proxies to use this checker. If you don't have an API link you will not be able to use this checker. You can use Luminati checker by burnwood to get API link of proxies. Checker captures plan and country of the account. If you want quick notification of my upload than make sure you hit the allow button.
If you like this tool, don't forget to tell in the comments and If you have any question, you can contact me using the "Contact Me" page. I'll reply to you as soon as possible. Note: Before you download the tool, make sure you check the VirusTotal link. If you find this is harmful, don't use it on your personal computer. Use it on RDP, VPS, or sandbox.