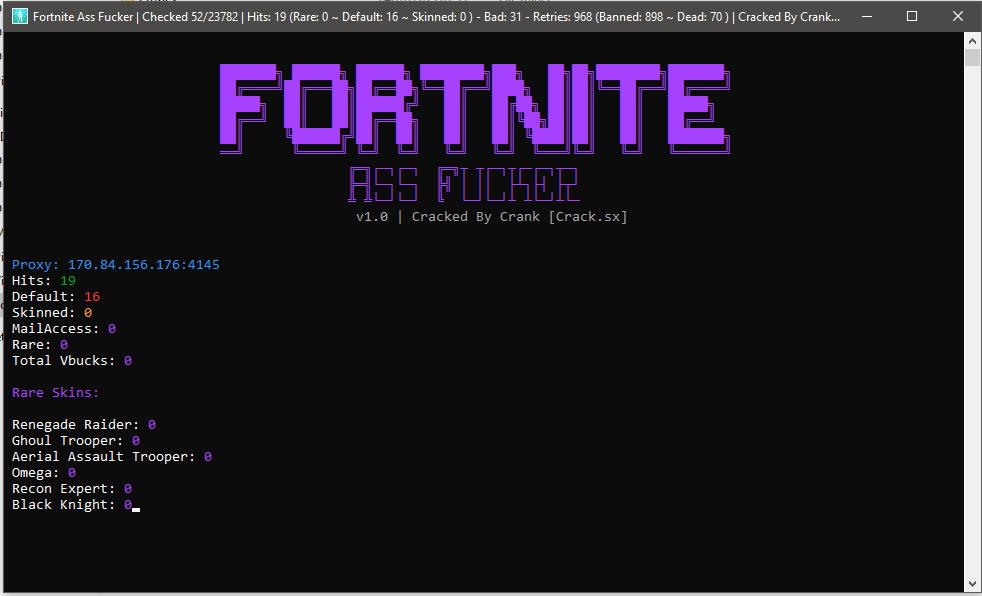 FAF | FORTNITE ASS FUCKER |
FAF is a Fortnite checker that checks skins as well as Vbucks. This checker has multiple features following are the main features of this checker.
Features:
[1] Fast Speeds
[2] Proxyless Mode
[3] Proxy Grabber / Checker
[4] Skin Capture
[5] Full Capture
[6] No Skips!
[7] Email Access Checker!
[8] Brute Checker
If you have any query fell free to contact me using "Contact Me" page. I'll reply you as soon as possible. Don't forget to tell in the comments if you like this tool.