DeathByCaptcha Checker v0.4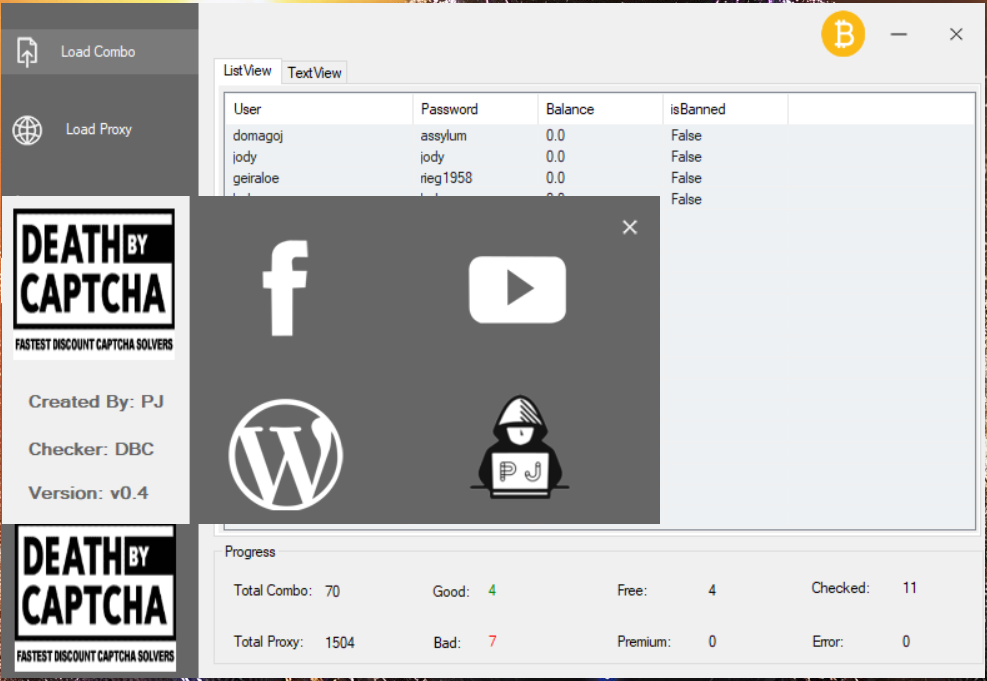 I have updated the DeathByCaptcha checker. Previously it was based on TCP connection, and now it is based on an API. Although it's not as fast as it used to be, it still works great. Now you have to use proxies with this tool. You can also use IPVanish proxies along with default types(HTTP, SOCKS4, SOCKS5). This checker supports both users: pass and email: pass combo list. If you like this checker, don't forget to subscribe to my YouTube channel; it needs your support and love.
If you like this tool, don't forget to tell in the comments and If you have any questions, you can contact me using the "Contact Me" page. I'll reply to you as soon as possible. Note: Before you download the tool, make sure you check the VirusTotal link. If you find this is harmful, don't use it on your personal computer. Use it on RDP, VPS, or sandbox.