Fortnite Accounts X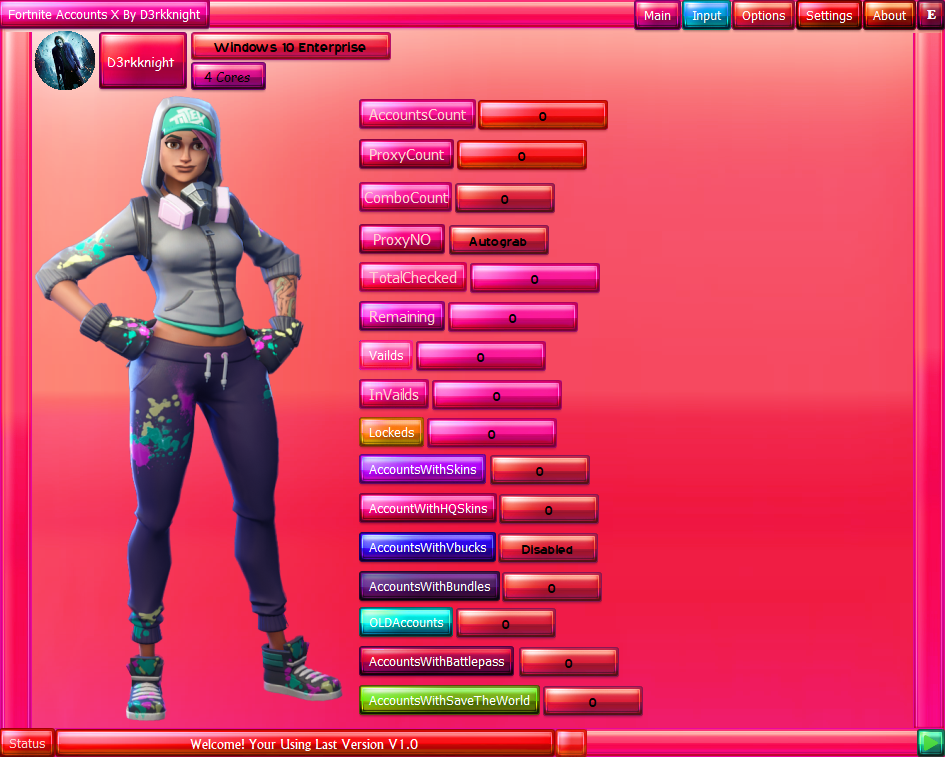 Today I'm presenting to you the latest Fortnite accounts X checker by D3rkknight version 1.0. As far as I know, his previous versions were console base but in this version, he made its a GUI interface. This interface is a little bit odd but I think it's unique. This checker captures each and everything (Capture All Skins, Items, Emotes, Gliders, Warps, Pickaxes, Backblings, LobbyMusics, Trails, SaveTheWorld, Battlepass, Bundles, Username, Email Status & More..). Here are some features of this tool
1. Private Threading System
2. Private Proxy System & Bypass System
3. Auto grab! Receive Private Proxies Every 4 Min
4. Support All Protocol Proxies Type
5. Automatic Change Password Of Accounts!
6. Anti Captcha!
I think that's enough introduction for this tool. I didn't use this tool before uploading that's why I'm providing a video on how to use this tool. If you still find any difficulty while using this tool you can contact me. Also, don't forget to subscribe to my YouTube channel.
If you like this tool, don't forget to tell in the comments and If you have any question, you can contact me using the "Contact Me" page. I'll reply to you as soon as possible. Note: Before you download the tool, make sure you check the VirusTotal link. If you find this is harmful, don't use it on your personal computer. Use it on RDP, VPS, or sandbox. If you want to purchase RDP/VPS use this link to purchase furthermore you can get 5% discount on your purchase by using this promo code "PJ".
How To Use
How To Download