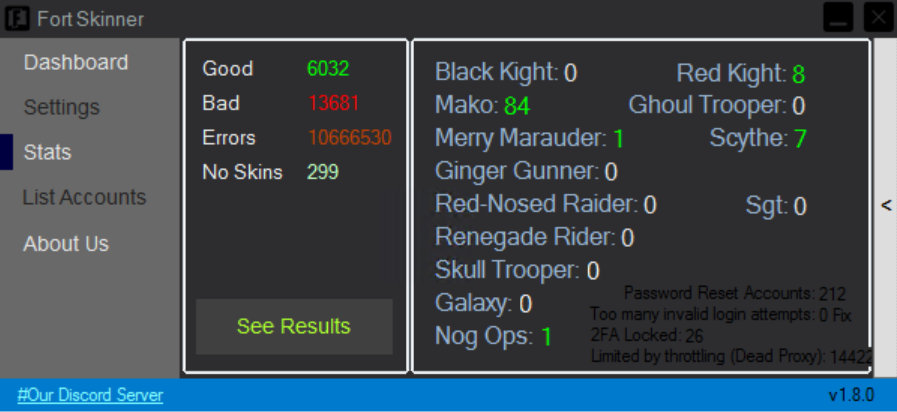 Fortnite Skinner
Fortnite Skinner is a new Fortnite checker with the new API. This checker works very fast with public proxies but If you have private proxies than this checker will work like a charm. This checker will work with the standard combo you don't get any hits If you are using this checker with mail access combos. Load your combo and proxies and wait for good hits. It captures every detail on the account as you can see in the above image.
-Use 100 Threads on Normal PC
-Use 200+ Threads on High-End PC
-Note that if numbers lag your Threads are high
If you have any query feel free to contact me, you can contact me using the the "Contact Me" page. If you like this tool don't forget to tell in the comments below.