GELIEFERT REAPER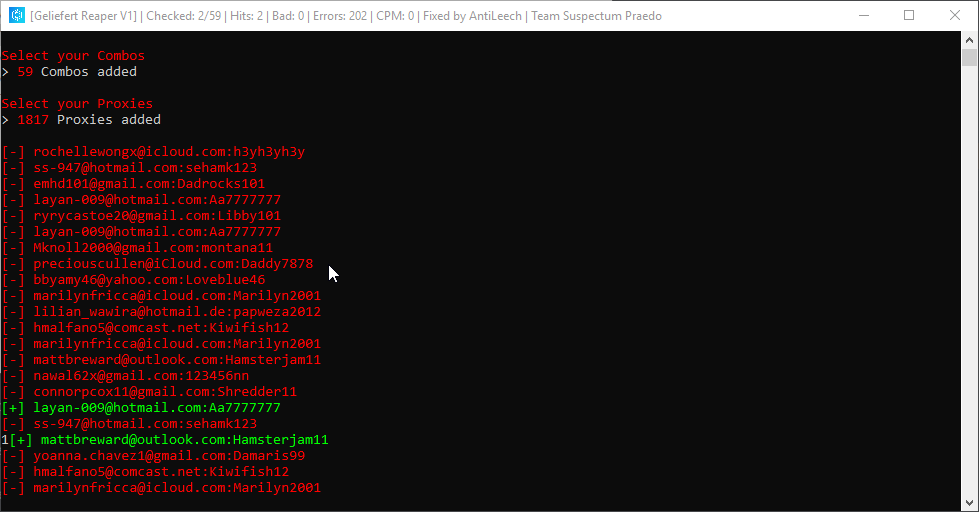 Today I'm presenting to you a brand new Fortnite checker by AntiLeech. This checker is proxyless but also support proxies. If you want to use this tool as proxyless then make sure you use VPN otherwise your IP will be banned after checking some accounts. It also captures Skins and V-Bucks. Here are some features of this tool. [+] Supports All the proxies Types!
HTTP, SOCKS4, SOCKS5 
[+] Supports PROXYLESS USE VPN!
[+] API will be updated once it dies.
[+] Full Capture of The Accounts Details [NO CC] 
[+] Easy to use the combo system
[+] Skidded and Fixed.
[+] Skin capture.
[+] Maximum Thread 250.
If you like this tool, don't forget to tell in the comments and If you have any question, you can contact me using the "Contact Me" page. I'll reply to you as soon as possible. Note: Before you download the tool, make sure you check the VirusTotal link. If you find this is harmful, don't use it on your personal computer. Use it on RDP, VPS, or sandbox.
How To Download