FindMyHash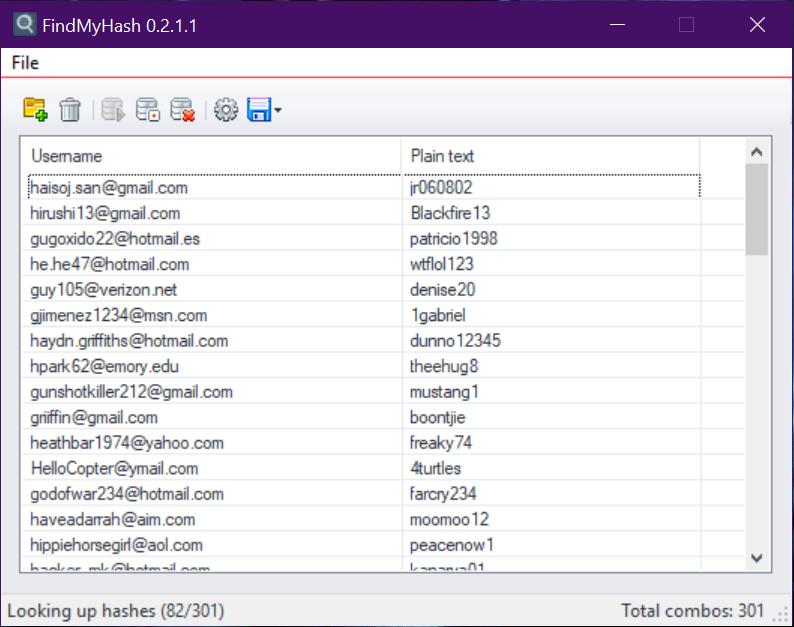 You can dehash or decrypt your combo very easily with this tool. You can only decrypt md5 hash using this tool. If your combo is hashed with md5 then you can use this tool. Mostly when we use SQLI dumper we get the result in hashed forms. Many users frustrated after seeing this because they don't know how to decrypt this combo into normal form. As a result, they skip that database and move on to the next one.
Many of you guys were asking for this. That's why I decided to share this simple tool for the beginner, In future, we will also see how to decrypt other hash like SHA1, BASE64 etc. This tool is straightforward to use for this you don't need to separate your email: pass. You can directly import you hashed combo lists. But mind it don't forget to save your result when it did its job.
If you like this tool, don't forget to tell in the comments and If you have any question, you can contact me using the "Contact Me" page. I'll reply to you as soon as possible. Note: Before you download the tool, make sure you check the VirusTotal link. If you find this is harmful, don't use it on your personal computer. Use it on RDP, VPS, or sandbox.
How To Download