INSTAGRAM CHECKER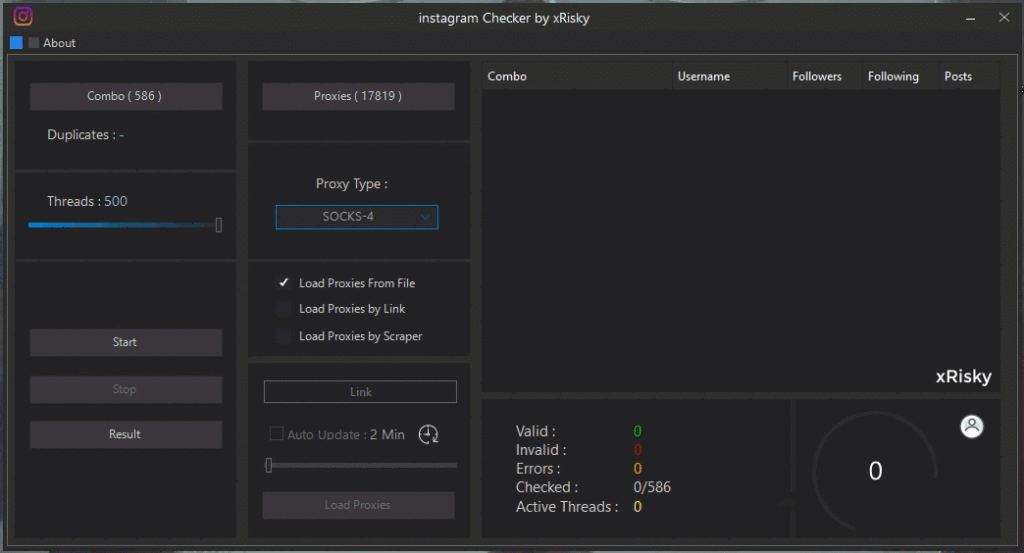 What is Instagram I think everybody knows about Instagram so there is no need for explanation. Many of you guys were asking for a working Instagram checker so, here it is. Let's move on to the checker. As this Instagram checker belongs to xRisky, so It is for sure, this tool will also affect with the virus. I'm not saying xRisky checkers are not good, but all of his checkers contains a lot of infections, but the good thing is that his checkers works perfectly. There is nothing new to tell about this Instagram checker Import your combo & proxies, and you are ready to go. You can also use public proxies.
If you like this tool, don't forget to tell in the comments and If you have any question, you can contact me using the "Contact Me" page. I'll reply to you as soon as possible.
Note: Before you download the tool, make sure you check the VirusTotal link. If you find this is harmful, don't use it on your personal computer. Use it on RDP, VPS, or sandbox.
How To Download