INSTAGRAM USER INFO GRABBER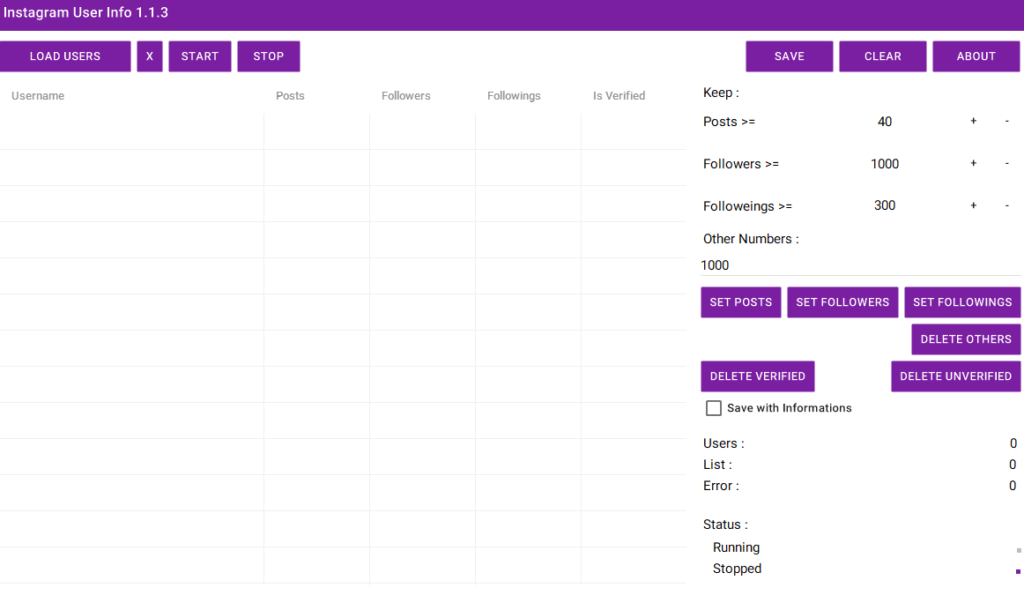 Here it is latest Instagram user info grabber. What this tool actually does? You have to import or load a users list only contains user names of Instagram. It will grab the information of users like the number of posts, follower, followings and is account verified and not. You can also change your search according to your need like grabbing the information of such users who have posts greater than 10, followers are 1000 and followings is 300 as shown in the image. This tool is quite useful that's why I decided to share it.
If you like this tool, don't forget to tell in the comments and If you have any question, you can contact me using the "Contact Me" page. I'll reply to you as soon as possible. Note: Before you download the tool, make sure you check the VirusTotal link. If you find this is harmful, don't use it on your personal computer. Use it on RDP, VPS, or sandbox.
How To Download