Netflix By Team Optimus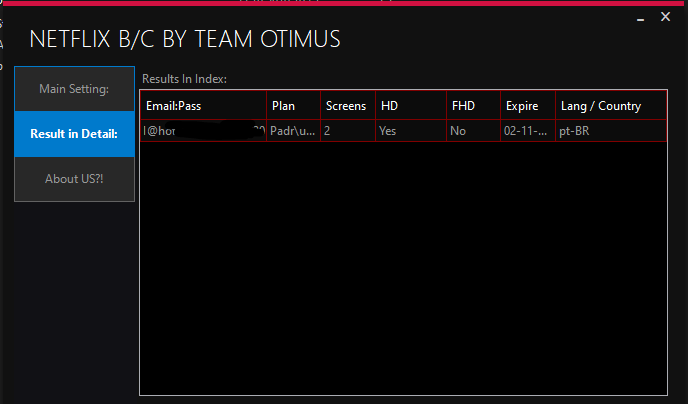 Here is the latest checker by Team Optimus. As you can see it captures Plan, Screens, HD, FHD, Expire and Lang/Country. I have already uploaded many Netflix checker on my website some of them are still working while some of them are dead. Because websites are changing their API very often. I hope you gonna like this checker. There is nothing much to tell about this checker has simple interface so it is easy to use and understand.
If you like this tool, don't forget to tell in the comments and If you have any question, you can contact me using the "Contact Me" page. I'll reply to you as soon as possible. Note: Before you download the tool, make sure you check the VirusTotal link. If you find this is harmful, don't use it on your personal computer. Use it on RDP, VPS, or sandbox.
How To Download