Spotify Checker V1.0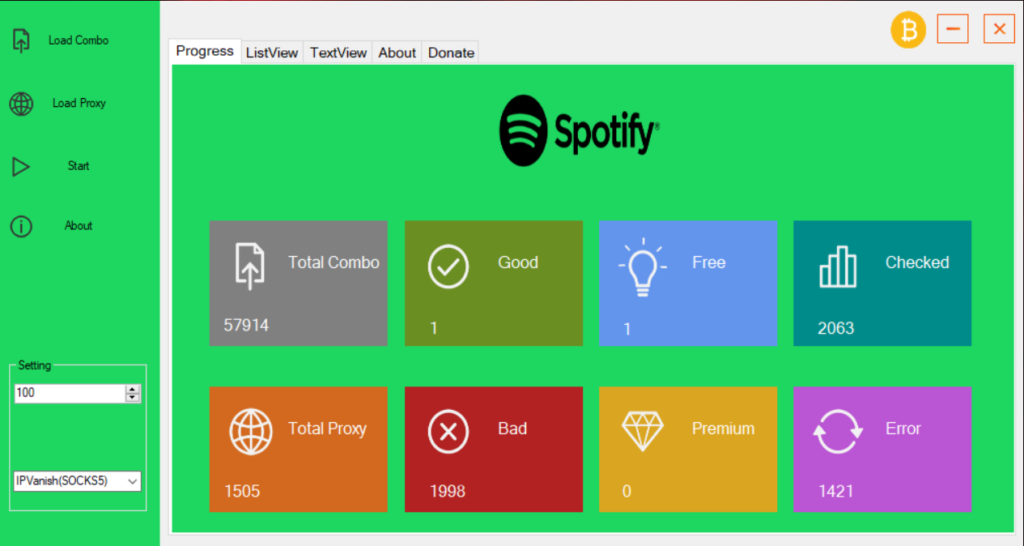 Today I'm dropping my latest Spotify checker v1.0. I had uploaded a proxyless Spotify checker once but that was dead a long time ago that's why I decided to update it. This checker is based on bypass captcha API and it works great. You can also use this checker with public proxies but I have only tested this checker with IPVanish proxies and the speed is good. It captures almost all detail of the account like the plan, country, payment method, invites link, etc. I hope you are going to find this tool useful. If you face any problem either in the capture or in checker let me know I'll try to fix that as soon as possible.
If you like this tool, don't forget to tell me in the comments and If you have any questions, you can contact me using the "Contact Me" page. I'll reply to you as soon as possible. Note: Before you download the tool, make sure you check the VirusTotal link. If you find this is harmful, don't use it on your personal computer. Use it on RDP, VPS, or sandbox.