LOL Multi Checker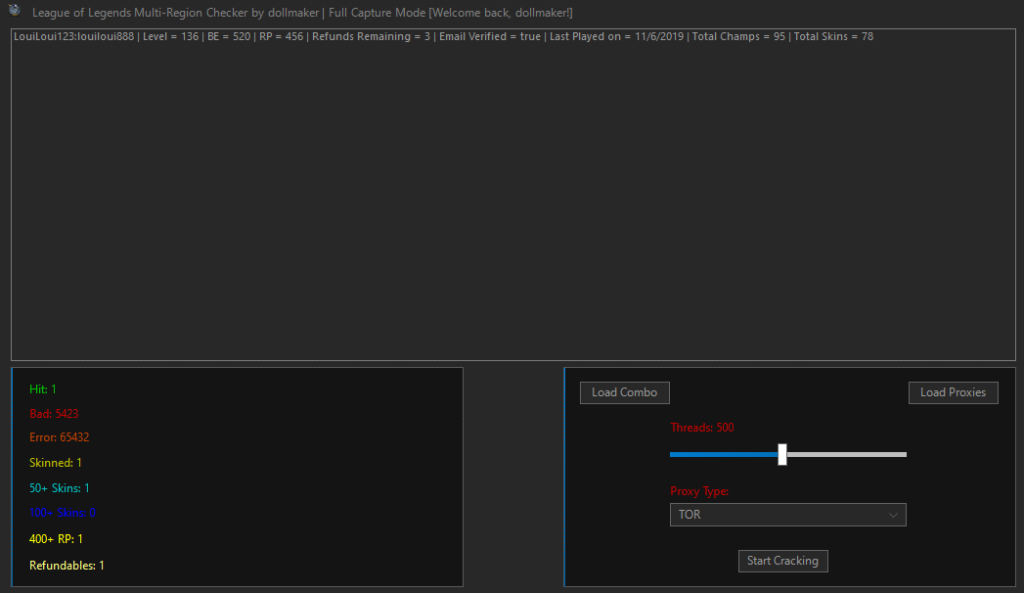 Today I'm going to show you the latest LOL(League Of Legends), Multi checker. This checker support all-region. It also captures all the details of the accounts. It also supports tor feature mean proxyless with ultra-fast speed. Here are some features of this checker.
[+] Multi-Region Checker
[+] Capture Everything
[+] Ultrafast with proxyless TOR feature
I also didn't check this checker before uploading. So now it's up to you check it and gives your feedback in comments. If you want more tools like this then hit the "Allow" button to get notified of our latest updates.
If you like this tool, don't forget to tell in the comments and If you have any question, you can contact me using the "Contact Me" page. I'll reply to you as soon as possible. Note: Before you download the tool, make sure you check the VirusTotal link. If you find this is harmful, don't use it on your personal computer. Use it on RDP, VPS, or sandbox.