Mail Commander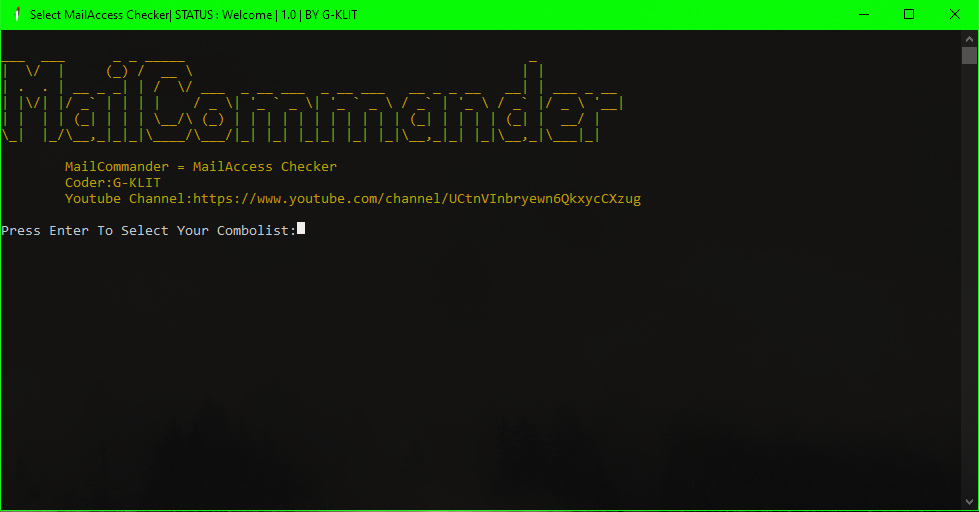 Today I'm presenting to you a mail access checker named as Mail Commander. This checker supports 1 million domains. The main thing is that this checker is Proxyless mean you don't require any proxies for checking that's why it will give you great CPM. Here are some features of this checker.
1) 1 Million Domains/IMAP
2) Fastest CPM(Proxyless)
3) Full Capture With IMAP
5) Lightweight Ultra Fast
6) Unlimited Bots
If you didn't subscribe my YouTube channel then don't forget to subscribe it I need your support and love.
If you like this tool, don't forget to tell in the comments and If you have any question, you can contact me using the "Contact Me" page. I'll reply to you as soon as possible. Note: Before you download the tool, make sure you check the VirusTotal link. If you find this is harmful, don't use it on your personal computer. Use it on RDP, VPS, or sandbox.