Minecraft Checker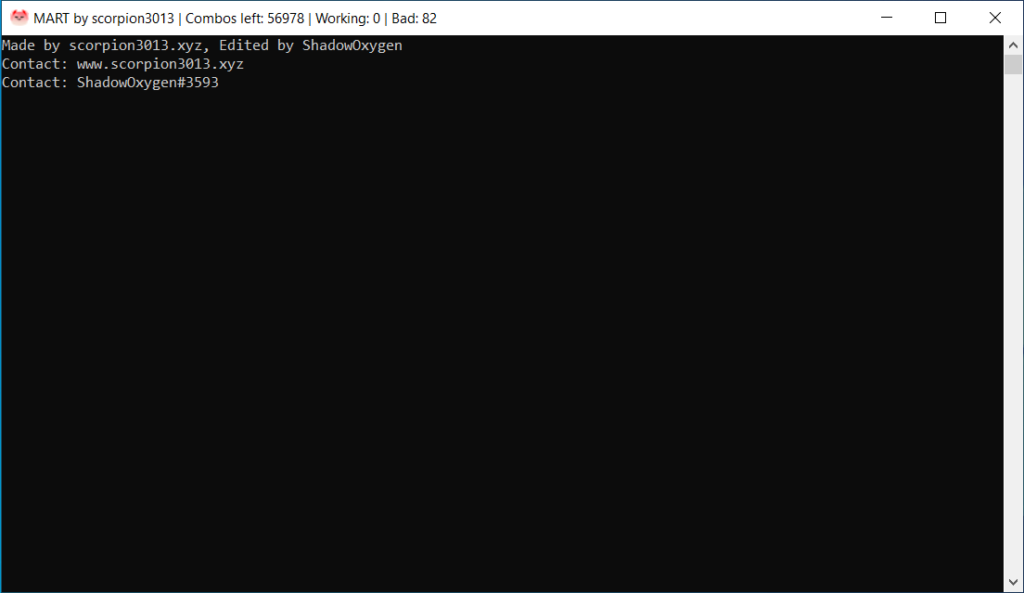 Here is the latest Minecraft checker mart created by scorpion3013's and edited by hadowOxygen. This is the latest checker in the market. It checks for Non-full-access account
Semi-full-access account
Minecon capes
Optifine capes
Labymod capes
LiquidBounce capes
Hypixel ranks and levels
HiveMC ranks
Mineplex ranks and levels
Short names Supported proxies
HTTP
HTTPS
SOCKS5
SOCKS4 Many of you guys were asking for a working Minecraft checker so here it is. I hope you guys gonna love this tool. This program is written in Python. If you need more detail about this checker read the "ReadMe.txt" file.
If you like this tool, don't forget to tell in the comments and If you have any question, you can contact me using the "Contact Me" page. I'll reply to you as soon as possible. Note: Before you download the tool, make sure you check the VirusTotal link. If you find this is harmful, don't use it on your personal computer. Use it on RDP, VPS, or sandbox.
How To Download