Mobile Legends Bang Bang Checker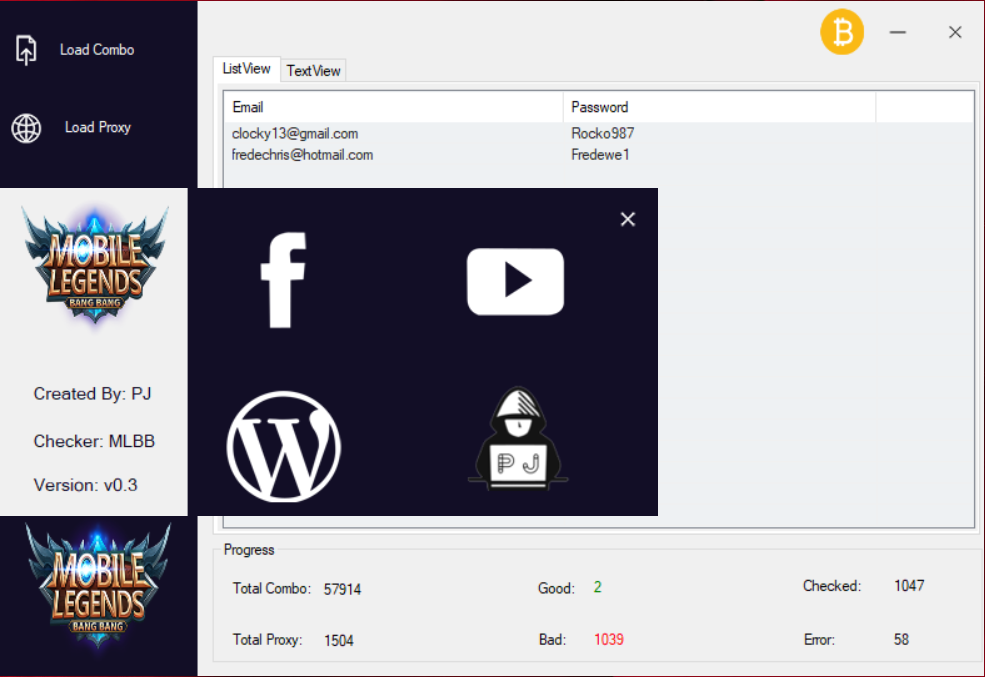 Here it is Mobile Legends Bang Bang checker v0.3. I made this checker on the request of one of my follower usually I don't make custom checkers in free, but I was free that's why decided to make it. But unfortunately, it doesn't capture anything; it just gives you a working account and nothing else. I have tested this checker with public and HQ proxies; it works perfectly with both one. If you like this checker, give feedback in the comments and, don't forget to subscribe to my YouTube channel.
If you like this tool, don't forget to tell in the comments and If you have any question, you can contact me using the "Contact Me" page. I'll reply to you as soon as possible. Note: Before you download the tool, make sure you check the VirusTotal link. If you find this is harmful, don't use it on your personal computer. Use it on RDP, VPS, or sandbox.