Netflix Shitter v3.0 (DEAD)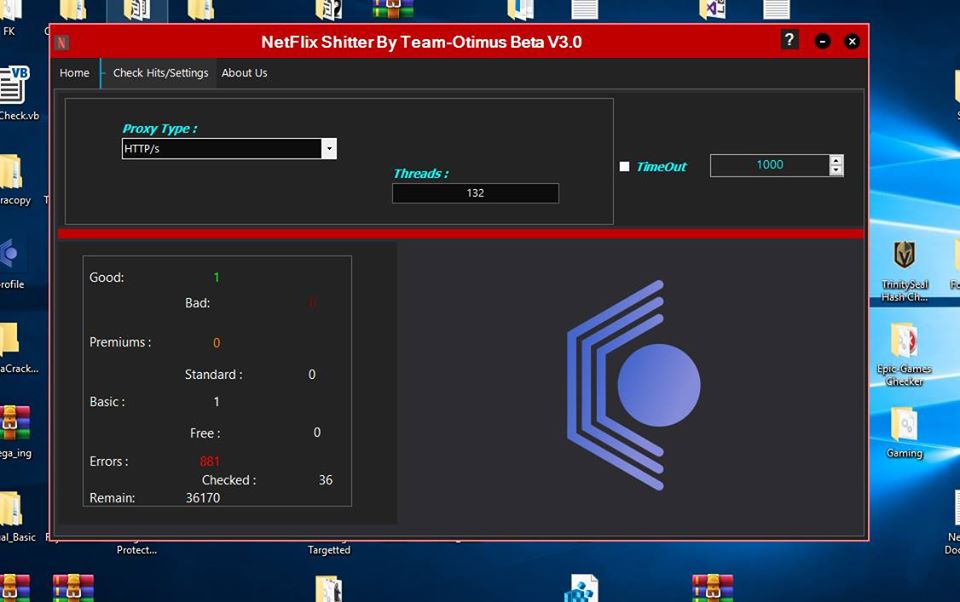 Today I'm presenting to you latest Netflix checker by Team Optimus name as Netflix Shitter. This is the beta version v3.0. They already released I think two to three checkers of Netflix. According to them this checker works very fast and gives high CPM with good proxies. This checker captures every detail of the account. It saves each account type in a sperate file. I hope you gonna like this checker. If you want more tools like this then don't forget to click the "Allow" button.
If you like this tool, don't forget to tell in the comments and If you have any question, you can contact me using the "Contact Me" page. I'll reply to you as soon as possible. Note: Before you download the tool, make sure you check the VirusTotal link. If you find this is harmful, don't use it on your personal computer. Use it on RDP, VPS, or sandbox.