NINJAGRAM 7.5.8.5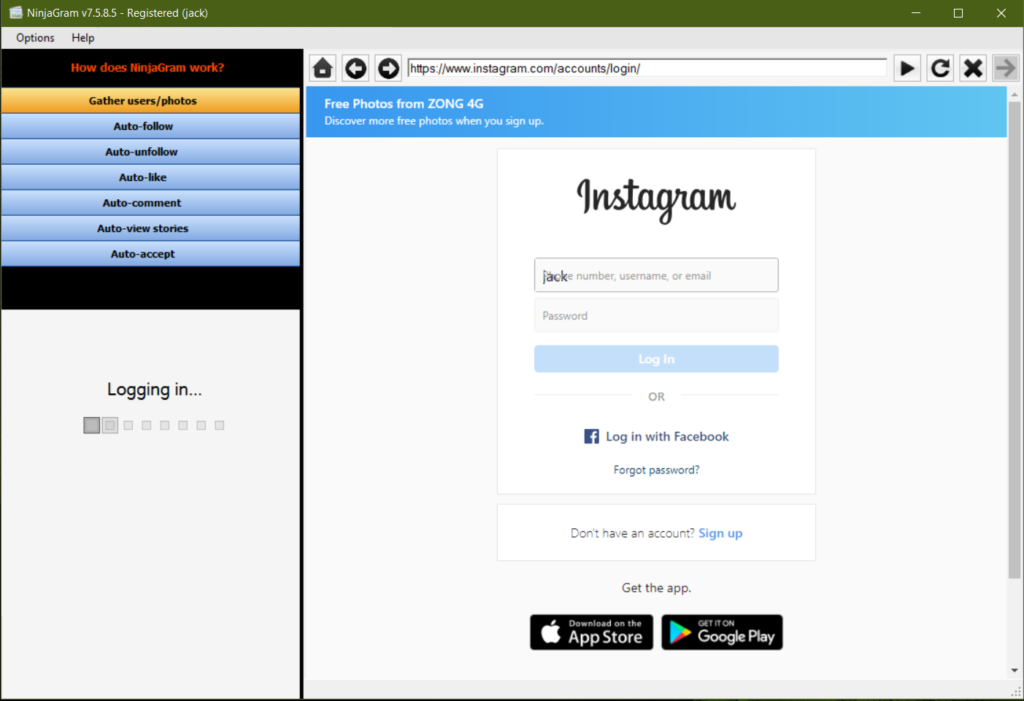 I know many of you guys are not familiar with ninjagram. What is ninjagram? Ninjagram is your automated Instagram marketing machine. Deploy an Instagram marketing campaign with Ninjagram. Targeting your audience like never before by using criteria including hashtags usage, hashtag engagement, accounts followed, and geo-location. This is the latest version of this tool cracked by mesvak.
How to use this tool. First of all, install Ninjagram after that run patch as an administrator and click on patch button it will ask you to select software location. When you will select the .exe file patch will automatically crack the software. But make sure the tool is not running in the background. I haven't found any latest video for this tool so that's why I'm sharing here an old version working video. I hope you will like it.
If you like this tool, don't forget to tell in the comments and If you have any question, you can contact me using the "Contact Me" page. I'll reply to you as soon as possible. Note: Before you download the tool, make sure you check the VirusTotal link. If you find this is harmful, don't use it on your personal computer. Use it on RDP, VPS, or sandbox.
How To Use
How To Download