NordVPN By Prince Jack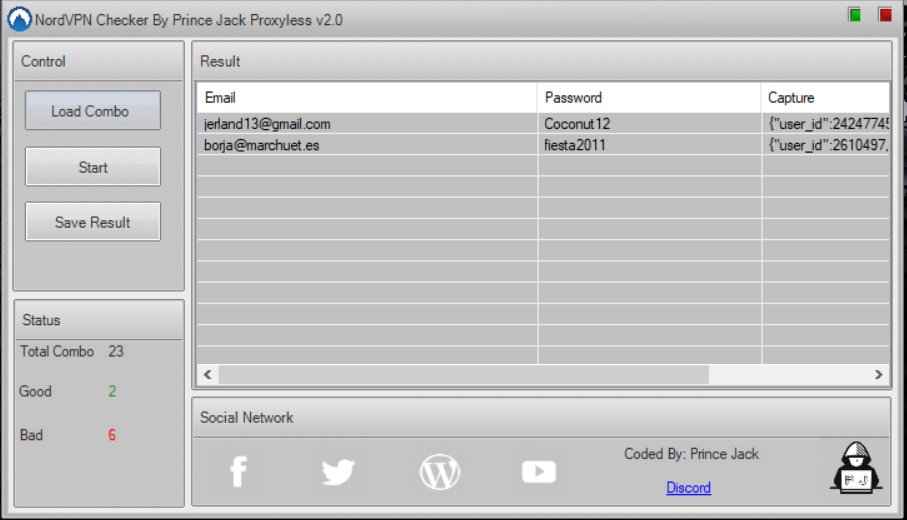 Here is the first checker made by me. Soon I'll release more checker like this. It's a NordVPN checker that captures expiration date. It is a proxyless checker mean you don't need proxies for this tool. Although this is not enough fast like others because I didn't introduce threading system in this checker. If you find any bug in this checker tell me I will try to fix it as soon as possible. But don't worry I'll add threading system in my upcoming checkers.
If you like this tool, don't forget to tell in the comments and If you have any question, you can contact me using the "Contact Me" page. I'll reply to you as soon as possible. Note: Before you download the tool, make sure you check the VirusTotal link. If you find this is harmful, don't use it on your personal computer. Use it on RDP, VPS, or sandbox.
How To Download