OpenBullet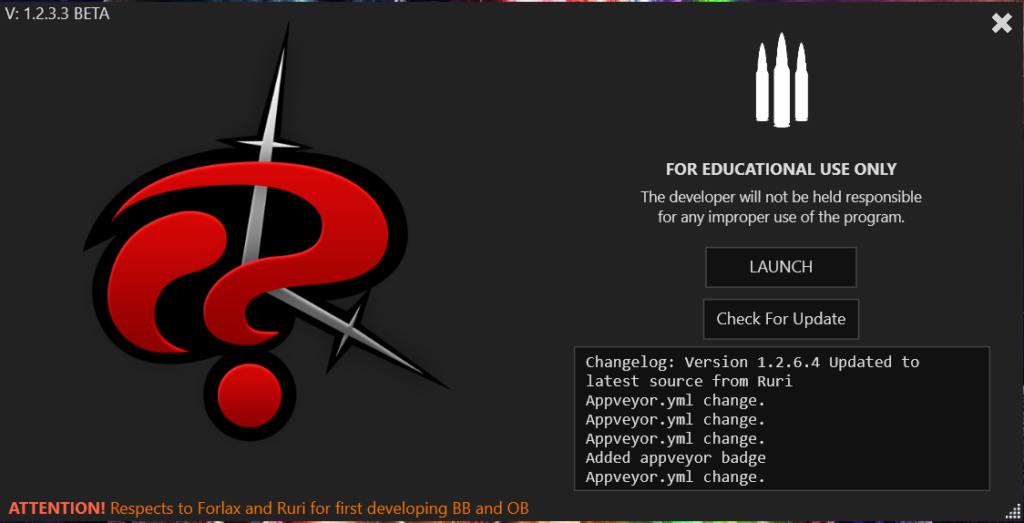 What is OpenBullet?
OpenBullet is a web testing suite that can be used for scraping and parsing data, automated pen-testing, selenium unit testing, and much more. It is similar to BlackBullet with a few different changes. What is new in this moded version?
Changelog: Version 1.2.6.4 Updated to latest source from Ruri
Appveyor.yml change.
Appveyor.yml change.
Appveyor.yml change.
Added Appveyor badge
Appveyor.yml change.
Appveyor integration.
Another Visual fix in Multipart log.
Visual fix in Multipart log.
Now it is printing Multipart data to the log.
Accept-Encoding is now toggleable and can also be defined in Custom H… …
Fixed problem in Base64Decode with some poorly formatted tokens.
Added hit type column to the Runner's hits table.
Commits on May 28, 2019
Fixed File actions with multiple lines and line breaks in Utility Block.
Added MustMatchRegex to the DataRules.
We have added multiple remote proxy sources to RL proxy settings.
Fixed progress calculation for wordlists with many millions of lines.
Fixed DB record not being saved every 2 minutes.
We have fixed a visual bug.
Fixed black caret in ComboBoxEditableTextBox.
Reworked proxy checker threading, fixed the bug where it would stop.
If you like this tool, don't forget to tell me in the comments. If you have any questions, you can contact me using the "Contact Me" page. I'll reply to you as soon as possible. 
Note: Before you download the tool, make sure you check the VirusTotal link. If you find this is harmful, don't use it on your personal computer. Use it on RDP, VPS, or sandbox.