PicsArt Checker v1.0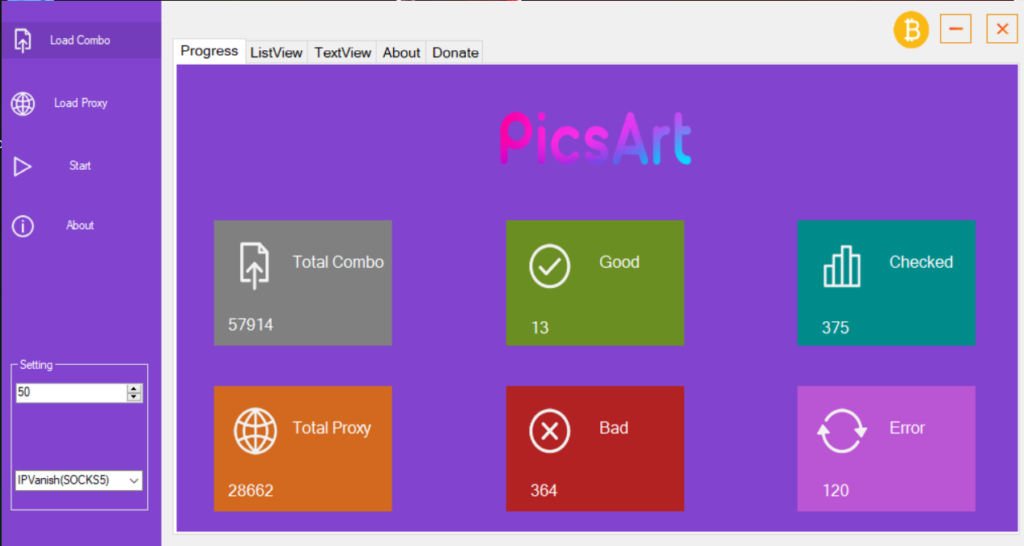 Today I'm presenting to you my latest PicsArt checker v1.0. What is PicsArt? Well, It's an online photo and video editor site where you can edit your videos and photos easily like a professional. This checker works great even with public proxies and it captures all important details of the account. It doesn't separate free and premium accounts so you to find it yourself. I hope you will like this tool don't forget to subscribe to my YouTube channel if you want to create your own checker. Also, check out my app PJTool where you can download my tools without any ads.
If you like this tool, don't forget to tell me in the comments and If you have any questions, you can contact me using the "Contact Me" page. I'll reply to you as soon as possible. Note: Before you download the tool, make sure you check the VirusTotal link. If you find this is harmful, don't use it on your personal computer. Use it on RDP, VPS, or sandbox.