Rapidgator Checker v0.3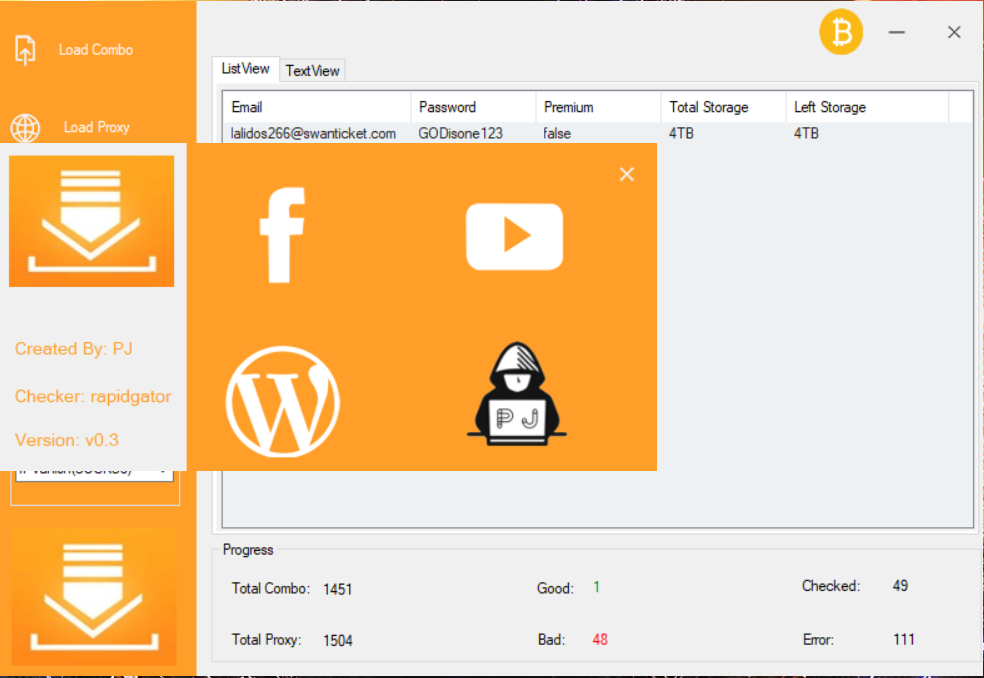 Here it is the latest release of today rapidgator checker v0.3. This checker is completely based on the Android API that I have captured from the rapidgator app.
It captures account status either account is premium or not and total storage and left storage. If you guys don't know about rapidgator, then it's a file hosting website that provides you 4 TB space to host your files. I hope you guys will like this tool; if yes, then you can donate to me by clicking the "B" button, and don't forget to subscribe to my YouTube channel.
If you like this tool, don't forget to tell in the comments and If you have any questions, you can contact me using the "Contact Me" page. I'll reply to you as soon as possible. Note: Before you download the tool, make sure you check the VirusTotal link. If you find this is harmful, don't use it on your personal computer. Use it on RDP, VPS, or sandbox.