SPIGOTMC CHECKER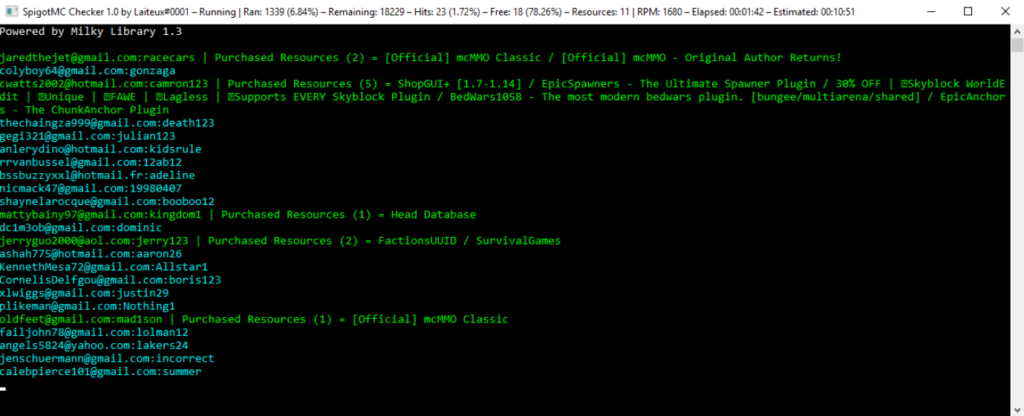 Spigot is meant to increase performance and efficiency in the traditional Bukkit server mod, while still maintaining compatibility with plugins meant for Bukkit server mod.
This checker is created by Laiteux. You can use both combo format either it is email: pass or user: pass.
If you like this tool, don't forget to tell in the comments and If you have any question, you can contact me using the "Contact Me" page. I'll reply to you as soon as possible. Note: Before you download the tool, make sure you check the VirusTotal link. If you find this is harmful, don't use it on your personal computer. Use it on RDP, VPS, or sandbox.
How To Download