Spothear v0.1 (DEAD)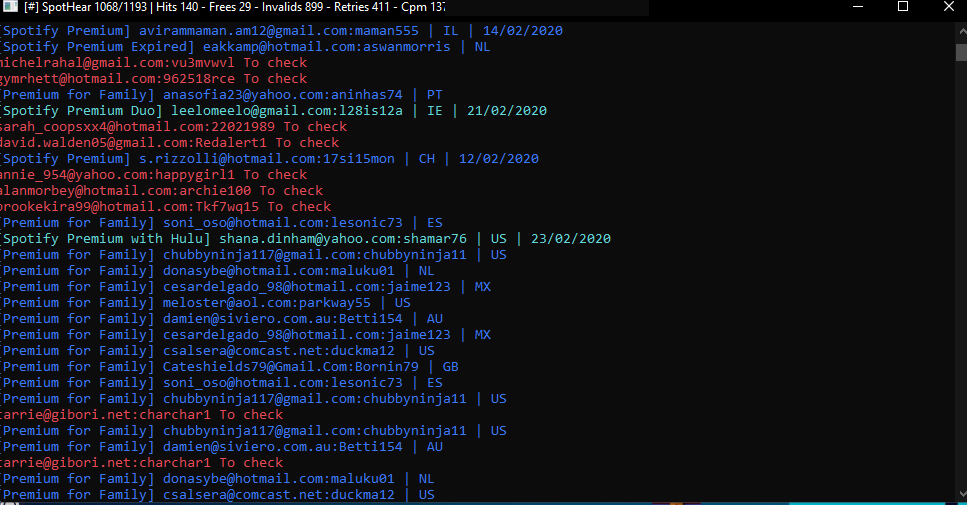 Here is the latest Spotify checker of 2020 by Stephanny named as Spothear. It captures country and expiration date. It also saves each type of account in separate files like Premium for family, students, Hulu etc. You can also use this checker proxyless but this checker support Http, Socks4, Socks5 proxies. I hope you gonna like this tool. Don't forget to subscribe to my new channel and hit the bell icon to get notified of our latest updates.
If you like this tool, don't forget to tell in the comments and If you have any question, you can contact me using the "Contact Me" page. I'll reply to you as soon as possible. Note: Before you download the tool, make sure you check the VirusTotal link. If you find this is harmful, don't use it on your personal computer. Use it on RDP, VPS, or sandbox.