SPOTIFY BRUTE&CHECKER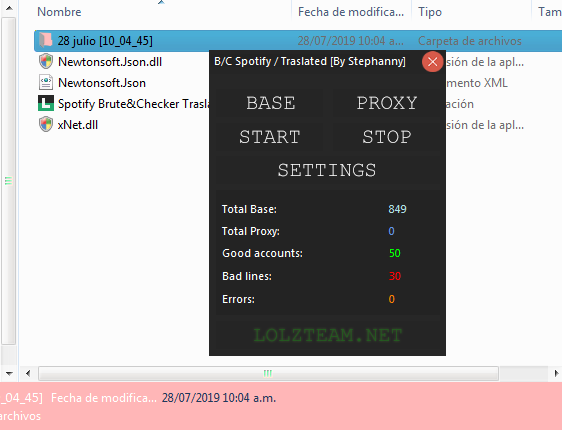 Here it is another checker of Spotify. This checker is old and created by Gamerocs. But at that time it was not in English so it was difficult to understand. But now Stephanny translated this checker to English. Here are some features of this tool.
– Multithreading
– Support work without a proxy
– Support all types of proxies
– Support download proxy link
– Error processing
– Fast work speed
– Setting the request timeout
– Setting a wait timeout
– Supports up to 400 Streams.
– Check Account Subscription
– Sort txt by subscriptions.
– Does not have IP blocking when used without a proxy
If you like this tool, don't forget to tell in the comments and If you have any question, you can contact me using the "Contact Me" page. I'll reply to you as soon as possible. Note: Before you download the tool, make sure you check the VirusTotal link. If you find this is harmful, don't use it on your personal computer. Use it on RDP, VPS, or sandbox.
How To Download