Twitter Checker v0.3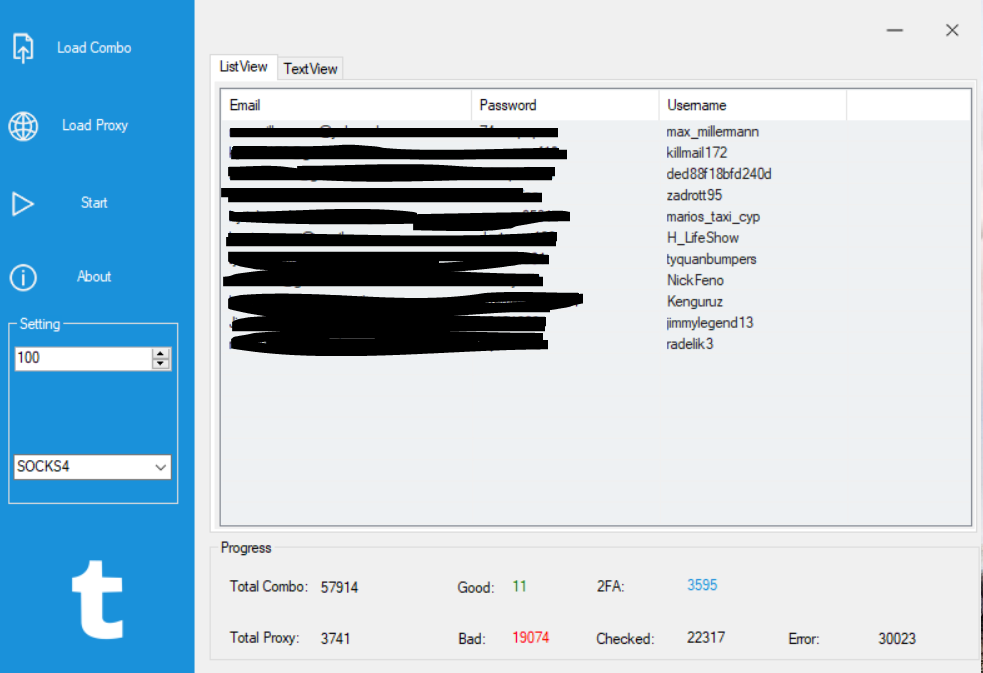 Today I'm presenting to you my latest twitter checker v0.3. Right now this checker only captures Username but I'll try to add more captures like followers, country, etc in the next version. The accounts with 2FA go to a separate file so you don't need to filter them. You can use public proxies I would recommend use Socks4 for better speed. If you like this tool then don't forget to subscribe my YouTube channel needs your support and love.
If you like this tool, don't forget to tell in the comments and If you have any questions, you can contact me using the "Contact Me" page. I'll reply to you as soon as possible. Note: Before you download the tool, make sure you check the VirusTotal link. If you find this is harmful, don't use it on your personal computer. Use it on RDP, VPS, or sandbox. If you want to purchase RDP/VPS use this link to purchase furthermore you can get a 5% discount on your purchase by using this promo code "PJ".