Uplay By Legend#1933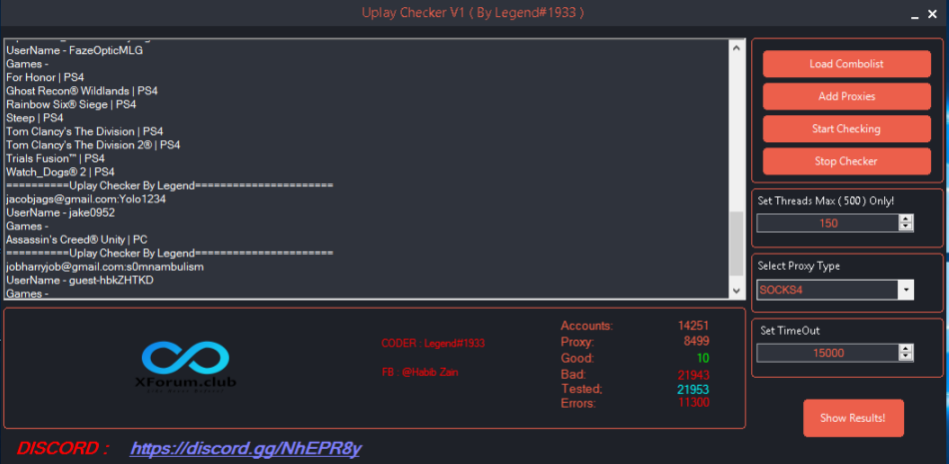 Another great release by Legend#1933. Here it is the latest Uplay checker by Legend#1933. With an astonishing and straightforward interface. This tool works great with public proxies also, but If you require fast speed, then you must use HQ/Paid proxies. It also captures every detail of the accounts, including games. I hope you gonna like this tool because It is hard to find working Uplay checker these days. It works only with mail access combolist. If you want hits then make sure your combo is mail access.
If you like this tool, don't forget to tell in the comments and If you have any question, you can contact me using the "Contact Me" page. I'll reply to you as soon as possible. Note: Before you download the tool, make sure you check the VirusTotal link. If you find this is harmful, don't use it on your personal computer. Use it on RDP, VPS, or sandbox.
How To Download