Uplay Valid Email Checker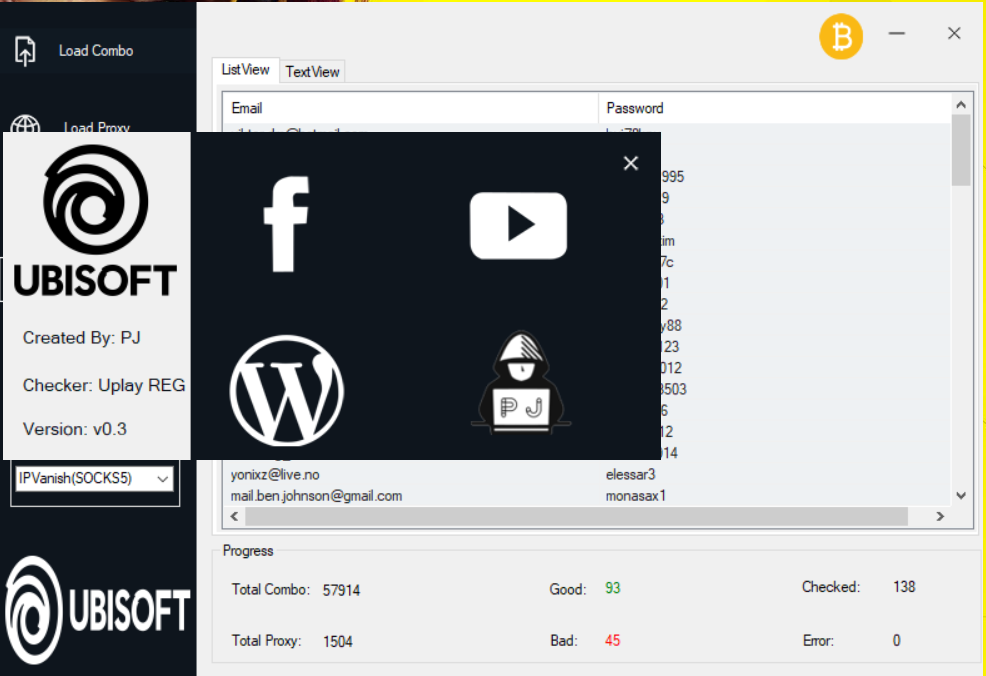 Today I'm releasing my latest Uplay valid email checker v0.3. This is not a brute checker; it just checks either account is register on the Uplay website or not. Someone will say it is useless, but If you have mail access combos and check Uplay accounts only. Then this is the best tool for you and will save you a lot of time. You can use public proxies with this tool. I also added a new button for the donation; you can also donate me now if you want. Don't forget to subscribe to my YouTube channel for more tools like this.
If you like this tool, don't forget to tell in the comments, and If you have any questions, you can contact me using the "Contact Me" page. I'll reply to you as soon as possible. Note: Before you download the tool, make sure you check the VirusTotal link. If you find this is harmful, don't use it on your personal computer. Use it on RDP, VPS, or sandbox.