VPN Reaper v2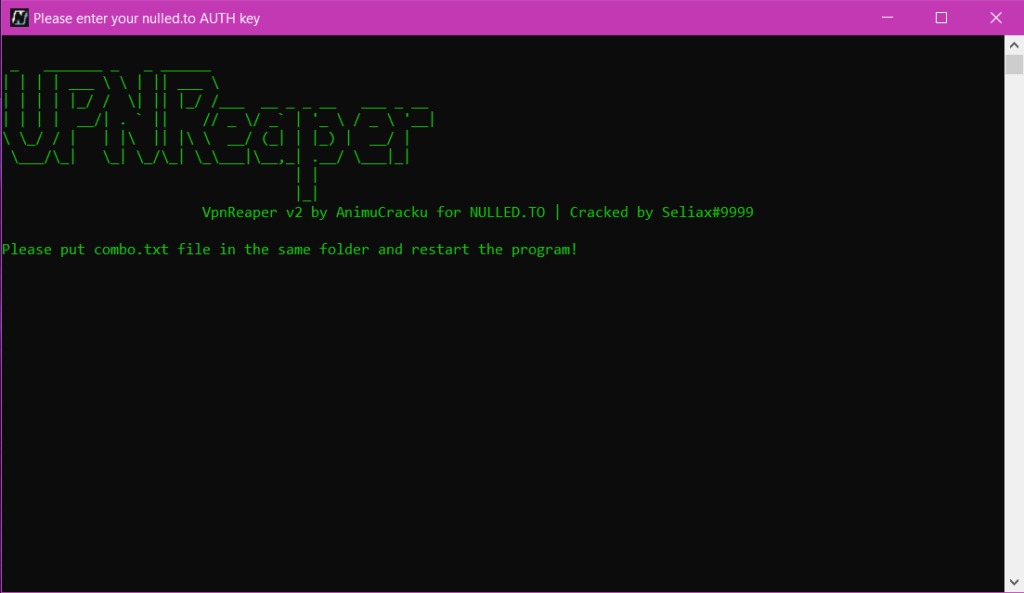 Today I'm presenting to you best multi VPN checker by AnimuCracku and cracked by Seliax. This VPN checker contains 6 different website modules. That's mean you can crack 6 different VPN website accounts using this single tool. These modules are given below.
1. NordVPN
2. Tunnelbear
3. Windscribe
4. Zenmate
5. VyprVPN
6. HMA
To use this checker you have to rename your combo and proxy list file as "combo.txt" and "proxies.txt" respectively then put these two files into the folder of the checker. Filenames must have to be the same that I provided! The tool won't start in case any of those programs running: code-cracker, x32dbg, x64dbg, dnspy, simpleassembly, httpanalyzer, fiddler, wireshark, proxifier, mitmproxy.
Don't forget to subscribe my YouTube channel for more tools and tutorials like this. If you like this tool, don't forget to tell in the comments and If you have any question, you can contact me using the "Contact Me" page. I'll reply to you as soon as possible. Note: Before you download the tool, make sure you check the VirusTotal link. If you find this is harmful, don't use it on your personal computer. Use it on RDP, VPS, or sandbox.