Zalando Checker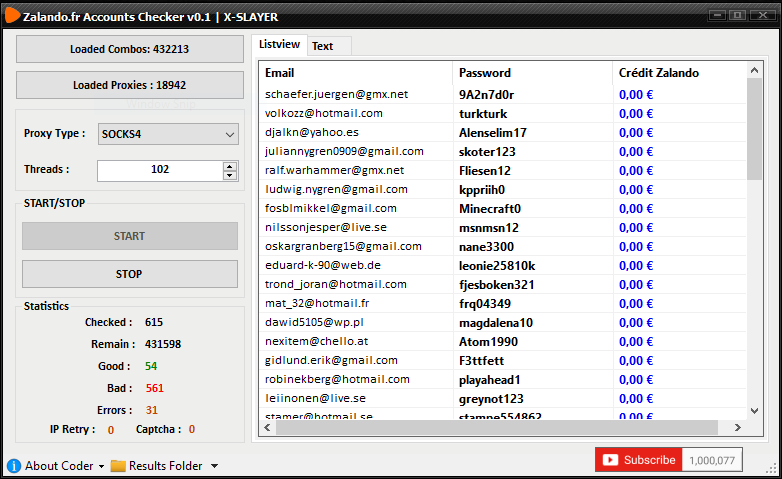 What is Zalando?
Zalando SE is an e-commerce company based in Berlin, Germany. The company follows a platform approach, offering Fashion and Lifestyle products to customers in 17 European markets. This site is similar to wish.com. This checker is created by X-Slayer. There is nothing much to tell about this checker. It has simple interface so It is easy to use. Load your combo and proxies and wait for some hits. This checker also captures Credit available on the account.
If you like this tool don't forget to tell in the comments. If you have any question you can contact me using the "Contact Me" page. I'll reply to you as soon as possible.
Note: Before you download the tool make sure you check the VirusTotal link. If you find this is harmful don't use it on your personal computer. Use it on RDP, VPS or sandbox.