Zee 5 Source Code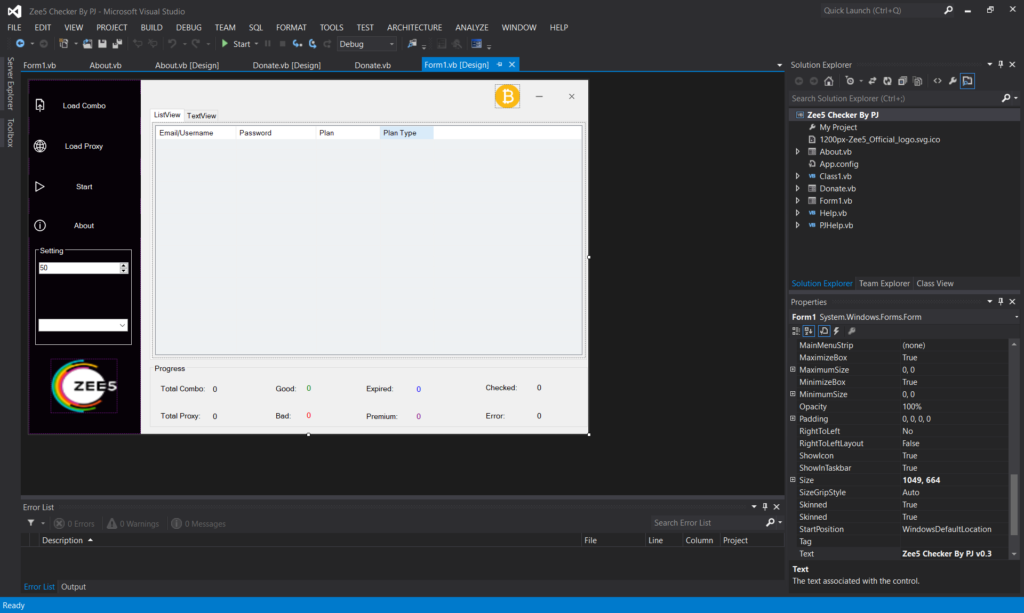 Here is my latest Zee5 checker source code. I'm dropping this source code at the request of one of my followers. So if you want any source code of my checker, you can also request it. This source is written in VB.net. Various methods have been used in this source like the current Unix Time convert time to Unix. I hope you will find this code useful and helpful. Please don't forget to subscribe to my YouTube channel needs your support and love.
Here are the things that you will require to run this source successfully on your computer.
1. Visual Studio
2. Extreme.Net
3. Bunifu_UI_v1.5.3
4. Net framework 4.5
You will learn different things from this source like how to convert time to UNIX and how to get current UNIX time etc.