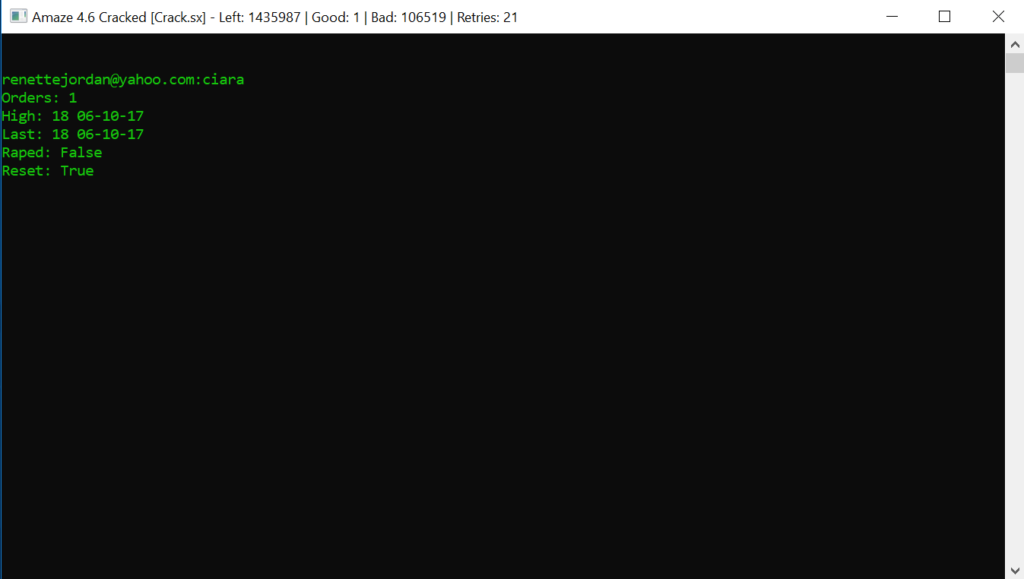 Amaze is an Amazon checker that capture orders and balance. This is not a direct Amazon checker it need mail access combo to crack accounts. If you have mail access combo then you will get hits otherwise you won't get a single hits with normal combo. As this checker works with mail access combo and capture data from mails so you don't need proxies for this. This checker is proxyless. 
Open checker select your combo once again your combo must be mail access after that select region(CA-UK-DE-COM) then select date from which date you want to capture data. After that select minimum balance that you want to capture then amount of thread maximum is 500 i'll suggest you 200-300. When you select all these setting just enter and check will start it's work and you will get hits in result folder and on screen as shown in above picture.
If you still have any doubts don't hesitate to contact me using contact me page or comments yours question i'll answer them as soon as possible. 
If you don't know how to use this checker then don't worry below is the video you should watch that video first.