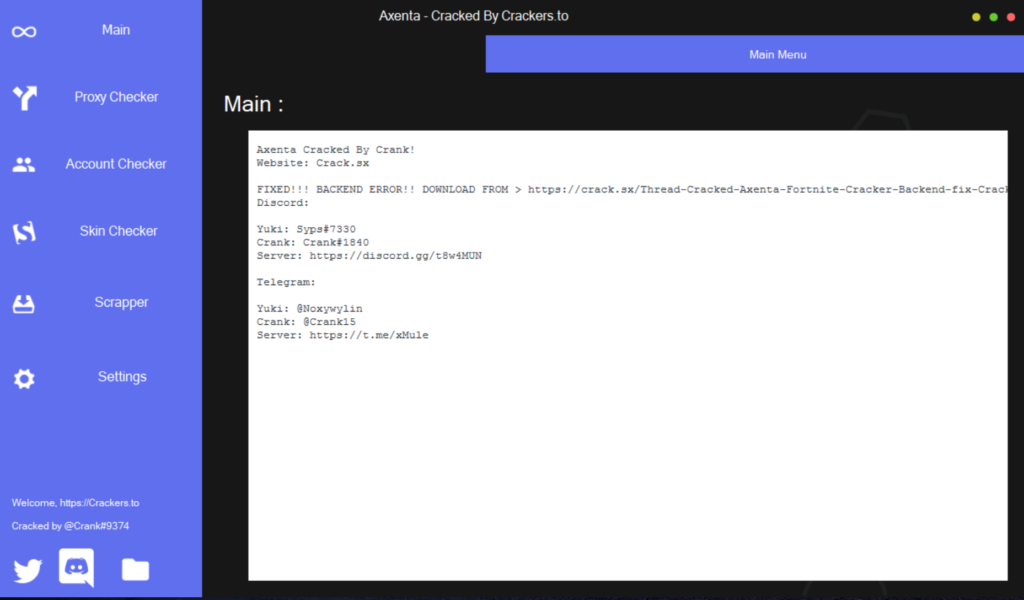 Axenta is a Fortnite checker that has multiple function in it. This checker not only crack account but also scrap proxies. This checker have four options.
Proxy Checker
Account Checker
Skin Checker
Scrappe
Proxy Checker
This option checks your given proxies and provides you working proxies list. All you have to do is to import your proxies lists and start testing your proxies. This option is handy If you want to crack account very fast because this will filter your proxies and give you only working proxies.
Account Checker
This option checks either account is working or not. It merely gives you account email and password and a few more details. If you want to crack fast, then this option is beneficial for you. But If you wish to the full feature of the account, then this is not for you.
Skin Checker
If you want to collect complete details of the account like skins, rare skins, bucks etc. Then I'll recommend you to use this option but the drawback of this option is that It works a little bit slow. But mostly I use this option because we want full details of the account.