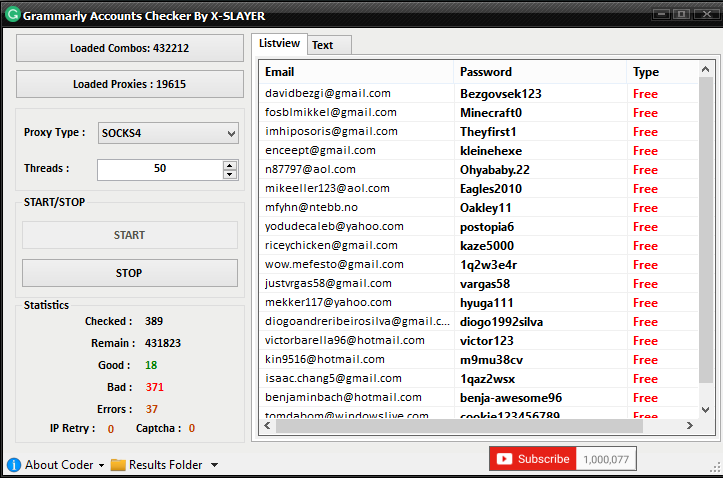 Grammarly Checker
---
What is Grammarly?
Grammarly is an app that automatically detects potential grammar, spelling, punctuation, word choice, and style mistakes in writing. Grammarly's algorithms flag potential issues in the text and suggest context-specific corrections for grammar, spelling, wordiness, style, punctuation, and plagiarism. It is available via a browser extension for Chrome, Safari, Firefox, and Edge. Grammarly is available as an app for both iOS and Android; a premium service is available for a monthly payment.
This checker captures both accounts free as well as premium. This checker isvery helpful If you get a premium account.
All you have to do load your combo and proxies after that select your proxies type and number of thread and click on the start button. Now, wait for some premium hits. If you like this tool don't forget to tell you valuable views in comments.