Viaplay Checker v1.1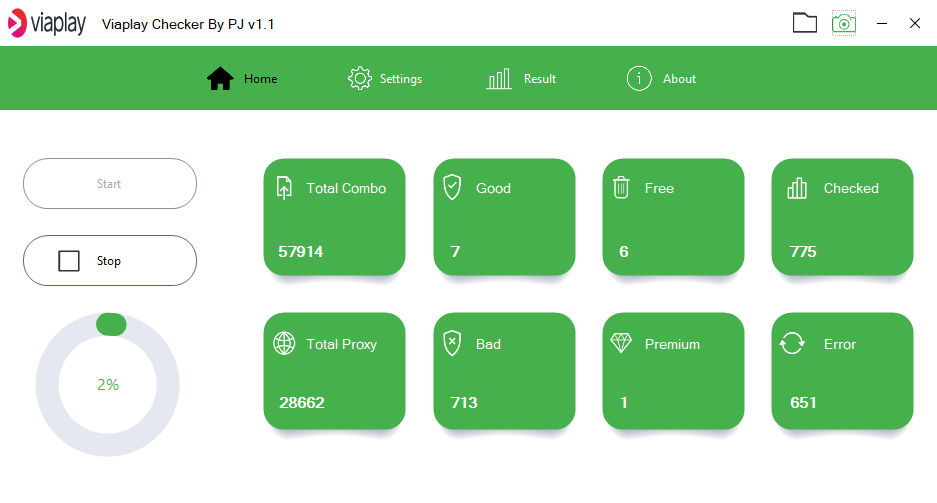 Viaplay was launched in 2007 by Nordic Entertainment Group (NENT Group) with the name called Viasat OnDemand. This company also operates other services like Viafree, radio channels, the V pay-TV channels, etc. Viaplay is an online streaming service like Netflix, HBO Max, Amazon Prime, AppleTV+ where you can enjoy tv shows, series, movies along with Olympic games. I think that's enough introduction of the Viaplay if you want more detail about it then you should google it.
Let's talk about the checker feature and functions here. Viaplay checker comes with a stunning interface and many features. With the help of this checker, you can easily crack Viaply accounts. This checker supports all types of proxies including IPvanish and captures almost every detail of the account. I hope you will like this tool, do let me know yours feedback in the comments below.
If you have any doubts regarding the checker security issue then check the VirusTotal link before downloading the tool. If you want to learn How to create your own checker or config then you should definitely check out my YouTube channel.