OpenBullet 2 Native v0.1.22(Beta)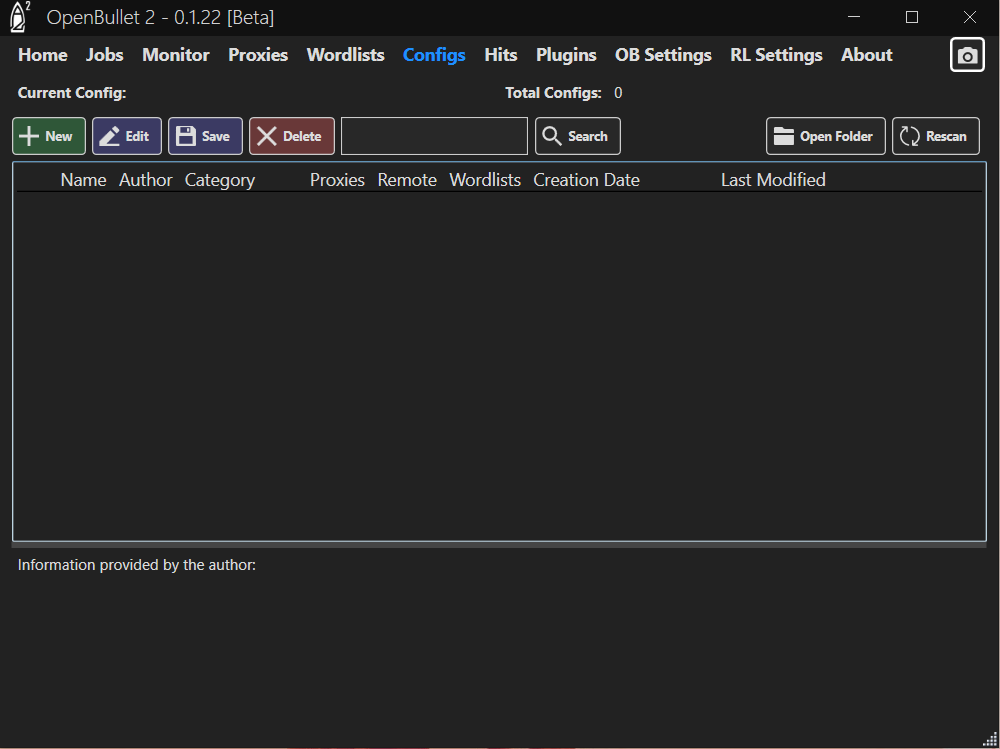 A few months ago Ruri released the OpenBullet 2 cross-platform with web UI. Few people like the new UI and its latest features but, most of the previous users of OpenBullet were facing difficulty while using this build. There were several reasons behind that like it was difficult to use, things changed for native users, a lot more features, above all this new interface was quite new for beginner or native OpneBullet users.
That's why Ruri decided to bring back the native UI of OB1 with the latest features of OB2. There still exists a cross-platform web UI if you are comfortable with it. As with the help of this, you can use OpenBullet 2 on any operating system like Windows, Linux, macOS. But for me, the native build is the best as I'm a Windows user and I'm quite satisfied with it.
Changelog for version 0.1.22
RuriLib

Added TakeMaxInt, TakeMinInt, TakeMaxFloat and TakeMinFloat blocks
Better exception when disconnecting from a websocket (by its5Q)
Added multiline option for regex in parse block (by its5Q)
Fixed LoliCode parser when encountering negative numbers
Also fixed issues with the skip
Event propagation in the job fixed
Other minor fixes and improvements

OpenBullet (Core)

Big refactor of the codebase
Improvements to counter some database errors

OpenBullet (Web)

Added partial vietnamese localization by PITVN

OpenBullet (Native)

Introduced the new Native UI
I hope you will also like this release and make sure to support Ruri and here is the official forum of OpenBullet 2. if you face any problem while using this tool then let me know I'll try to make a video for you guys, but please make sure to subscribe to my YouTube channel.