Black Leecher v1.1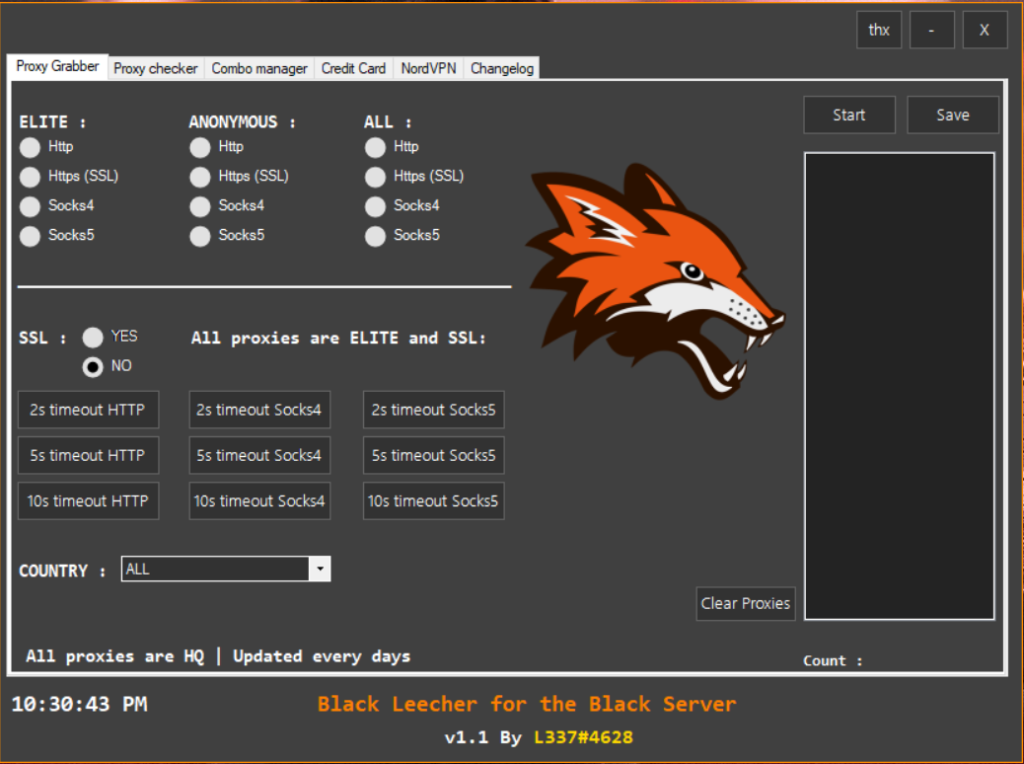 Black leecher is a multi-function tool. It has many option and capability. You can grab any kind of proxies with this tool. You can also check your proxies. It has combo manager by using that manager you can remove the duplicate, check for private combos, md5 decrypter, mail: pass to the user: pass etc. Next option is Credit Card with this option you can create, check bin or credit card file. It also has NordVPN checker that works fine but doesn't have a capture feature.
Elite / Anon Proxy Grabber

Proxy Checker

Antipublic Checker

MD5 De-Hash

Combo Tools

Nord VPN Checker

CC Gen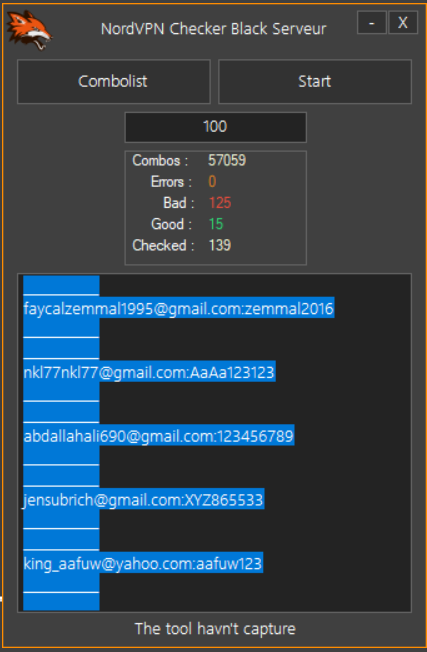 If you like this tool, don't forget to tell in the comments and If you have any question, you can contact me using the "Contact Me" page. I'll reply to you as soon as possible. Note: Before you download the tool, make sure you check the VirusTotal link. If you find this is harmful, don't use it on your personal computer. Use it on RDP, VPS, or sandbox.
How To Download