NordVPN Checker By TSP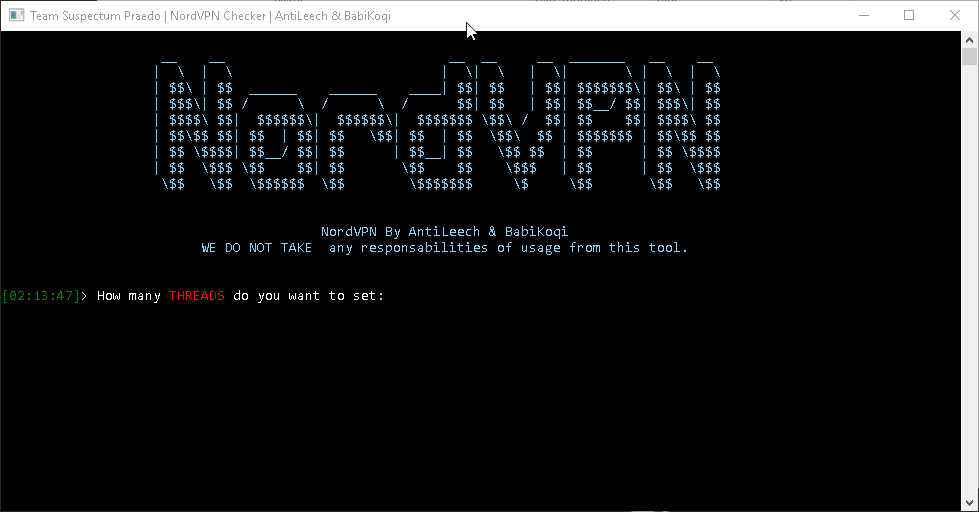 NordVPN checker by TSP also knows as team suspectum praedo. It has a simple interface with extraordinary speed as you can see in the above image. First select number of threads and then proxy type after that load your combo and proxies respectively. It doesn't have capture capability but they are working on it.
• Captures [We are working on the capture straight from the .EXE
• Use proxies for better capture/stable while using proxies.
• Requires proxies +1K CPM
• Program is obfuscated by Beds [Desinfectors]
• False dispositive if you're checking up.
If you like this tool, don't forget to tell in the comments and If you have any question, you can contact me using the "Contact Me" page. I'll reply to you as soon as possible. Note: Before you download the tool, make sure you check the VirusTotal link. If you find this is harmful, don't use it on your personal computer. Use it on RDP, VPS, or sandbox.
How To Download