HULU CHECKER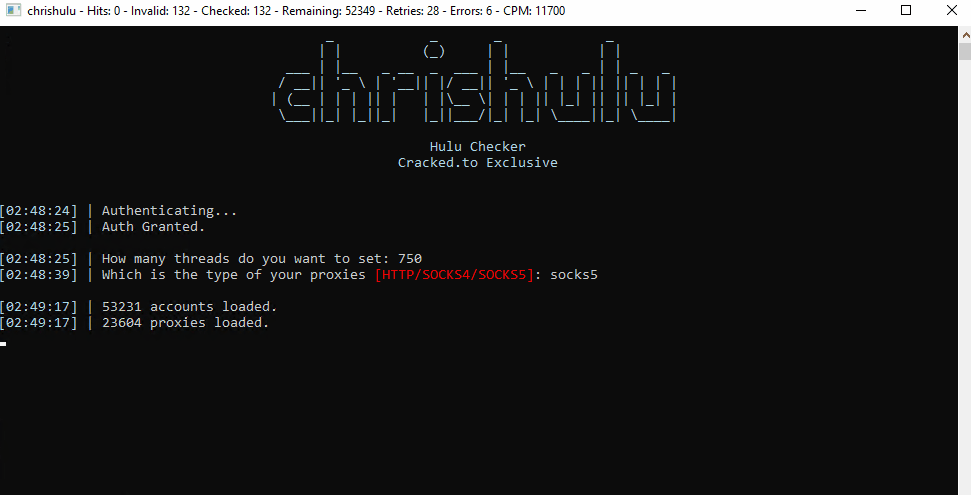 CHRISHULU is a Hulu checker. By using this checker, you can crack Hulu premium accounts. If you guys don't know what is Hulu? Let me explain it to you.
Hulu is a streaming service, just like Netflix, where you can watch different US movie. Just like Netflix streaming service, Hulu offers Movies, TV Shows, Series, etc. Ok, I think that's enough introduction of Hulu let's talk about this checker. You can use this checker with public proxies, and it works very fast. Recommended bots must be 250-1000 depending upon your pc and internet speed. It also captures subscription status either account has subscription or not. You find your hits in "hits.txt" file.
If you like this tool, don't forget to tell in the comments. If you have any question, you can contact me using the "Contact Me" page. I'll reply to you as soon as possible.
Note: Before you download the tool, make sure you check the VirusTotal link. If you find this is harmful, don't use it on your personal computer. Use it on RDP, VPS, or sandbox.