Cyberghost VPN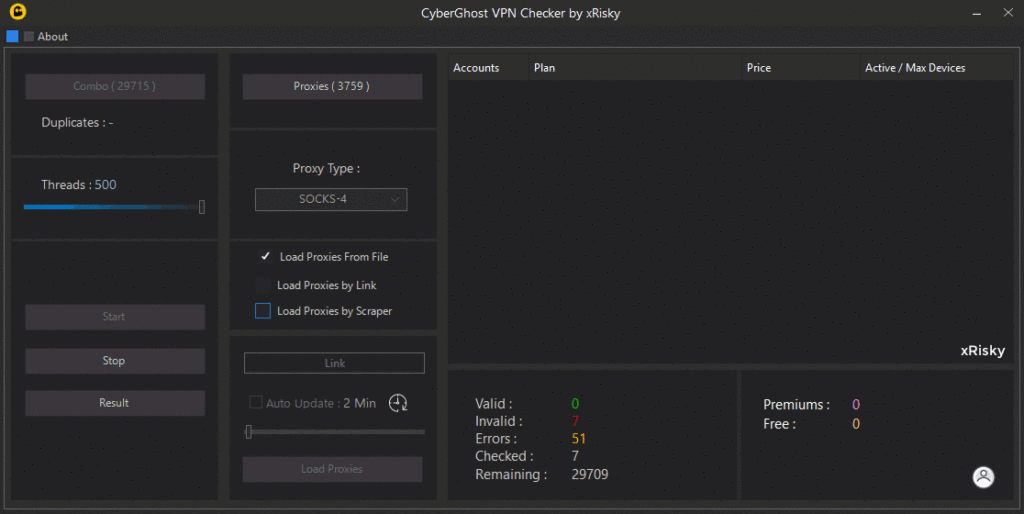 With CyberGhost VPN, you launch both a browser session and a VPN connection, in 1 click. Your whole online journey can be anonymized if you start it in CyberGhost. This checker will able you to crack CyberGhost VPN accounts. The best thing about this checker is it also captures plan, price, and several active devices. It has two main feature one it automatically tells you about duplicates line when you load combo and other you can load your proxies by using three different methods. You can load proxies from a file, by link, and from proxies scraper.
If you like this tool don't forget to tell in the comments. If you have any question you can contact me using the "Contact Me" page. I'll reply to you as soon as possible.
Note: Before you download the tool make sure you check the VirusTotal link. If you find this is harmful don't use it on your personal computer. Use it on RDP, VPS or sandbox.