Crunchyroll Account Checker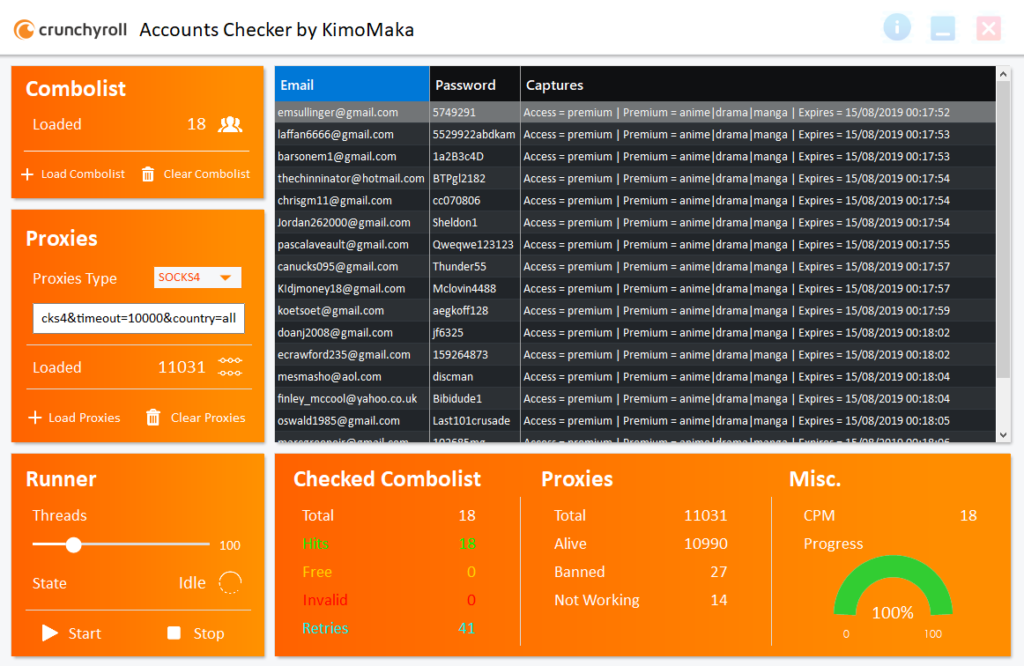 Crunchyroll account checker by KimoMaka. I have already uploaded Crunchyroll account checker by xRisky but here is the latest and brand new Crunchyroll checker. I'm pretty sure you are gonna love this. KimoMaka is another good coder like you can see his interface of the checker. I mean what an Interface he made. The important this about this checker that it also supports API proxy providers. Load your combo & proxies and start the checker. If you want to change proxy type or the number of thread you can do that. At the bottom of the checker, you can see three sections Checked Combolist, Proxies and Misc. Mics section shows CPM and Progress, and I think you are familiar with the other two.
If you like this tool, don't forget to tell in the comments and If you have any question, you can contact me using the "Contact Me" page. I'll reply to you as soon as possible. Note: Before you download the tool, make sure you check the VirusTotal link. If you find this is harmful, don't use it on your personal computer. Use it on RDP, VPS, or sandbox.
How To Download