Dark Star Netflix Checker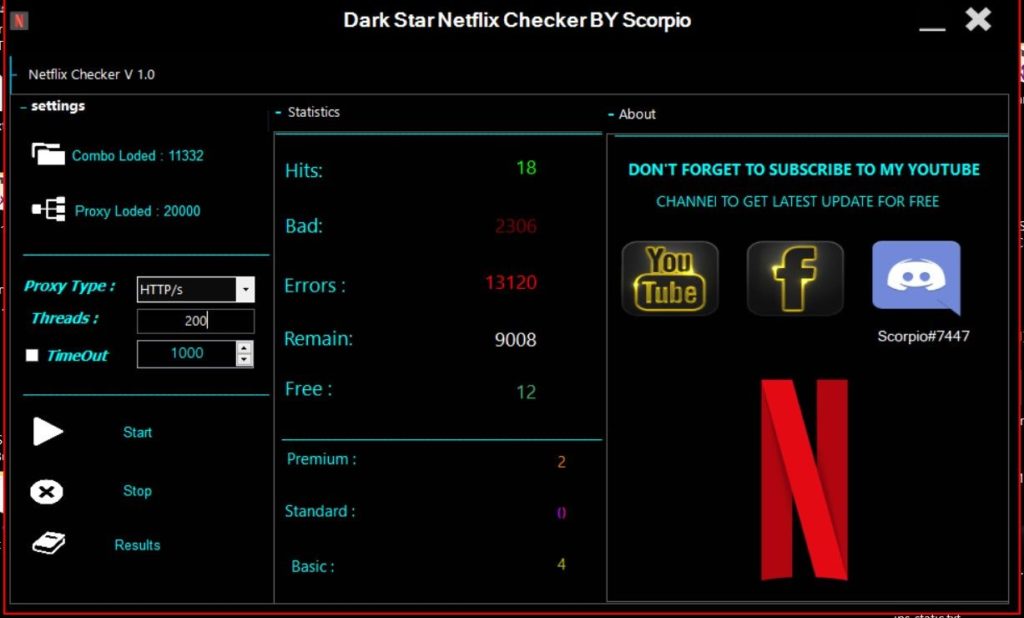 Today I'm presenting to you the latest checker of Netflix by Scorpio name Dark Star. Personal I like this interface of this checker. Unfortunately, you still need HQ proxies for this checker otherwise you will get only errors. So make sure you use the HQ proxies. It saves each account type separately like Premium, Standard, Basic and Free.
If you like this tool, don't forget to tell in the comments and If you have any question, you can contact me using the "Contact Me" page. I'll reply to you as soon as possible. Note: Before you download the tool, make sure you check the VirusTotal link. If you find this is harmful, don't use it on your personal computer. Use it on RDP, VPS, or sandbox.
How To Download