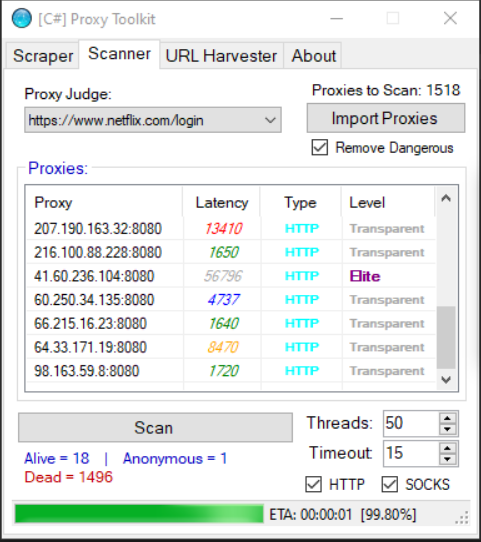 Netflix Proxy Checker
Today I'm presenting to you guys latest proxy checker specially made for Netflix. This tool also scraps or grab proxies other than checking. If you want to grab proxies with this tool you have to import URLs where you want to grab proxies. This pretty simple but useful tool. It will help you to in cracking Netflix accounts. With this tool, you can filter only those proxies which work on Netflix. This will not only speed up your cracking speed but also prevent an account from being banned. I'm sure you gonna love this tool.
If you like this tool, don't forget to tell in the comments and If you have any question, you can contact me using the "Contact Me" page. I'll reply to you as soon as possible. Note: Before you download the tool, make sure you check the VirusTotal link. If you find this is harmful, don't use it on your personal computer. Use it on RDP, VPS, or sandbox.
How To Download