Discord Nitro Gen & Checker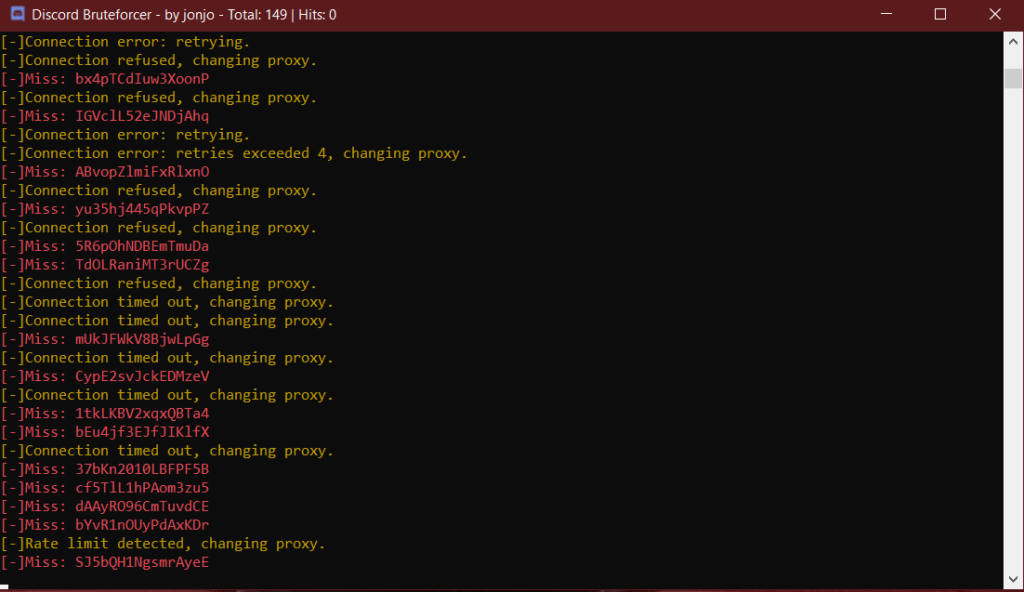 Discord nitro generator and checker. Here it is another discord nitro generator + checker. This tool automatically generate codes and also check them. It is simple to use because it's not written in python so you don't need to install anything to use this tool. All it needs proxies. It support (HTTP, SOCKS4, SOCKS5) proxies. You have to put your proxies in "proxies.txt". After that run the checker and select your proxies type and then select timeout in seconds. Now your tool is ready it will generate and also check the codes by itself you don't need any code generator now.
If you like this tool, don't forget to tell in the comments and If you have any question, you can contact me using the "Contact Me" page. I'll reply to you as soon as possible. Note: Before you download the tool, make sure you check the VirusTotal link. If you find this is harmful, don't use it on your personal computer. Use it on RDP, VPS, or sandbox.
How To Download