Wish Account Checker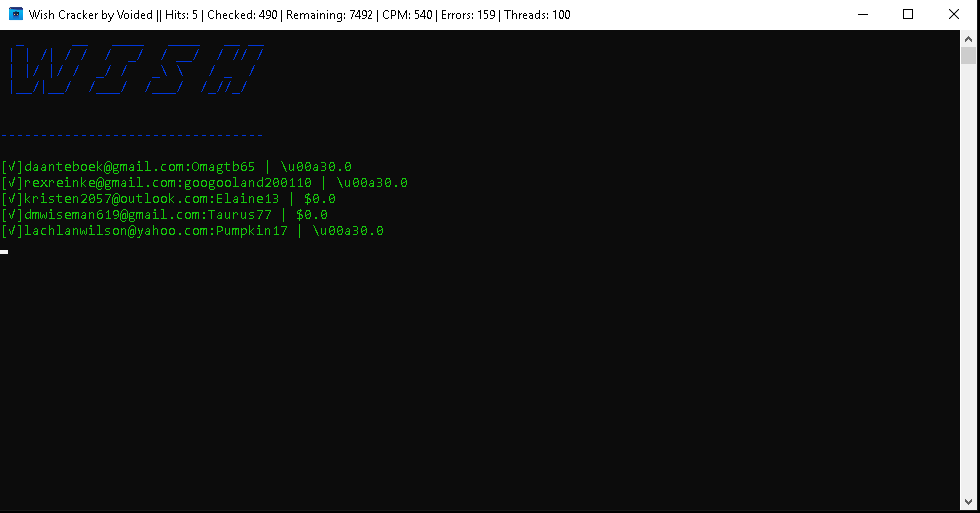 Here is latest wish account checker by voided. This is a command-line checker mean doesn't have a graphical user interface but still, it is very easy to use. Although it required some improvement still I would suggest you should try this checker. When you open this tool it asks first for combolist and then proxies. After that select proxy type and number of threads. If you want quick notification of update make sure you hit the allow button that pop-up on the right upper corner of your screen.
If you like this tool, don't forget to tell in the comments and If you have any question, you can contact me using the "Contact Me" page. I'll reply to you as soon as possible. Note: Before you download the tool, make sure you check the VirusTotal link. If you find this is harmful, don't use it on your personal computer. Use it on RDP, VPS, or sandbox.
How To Download