Exiptor Combo Editor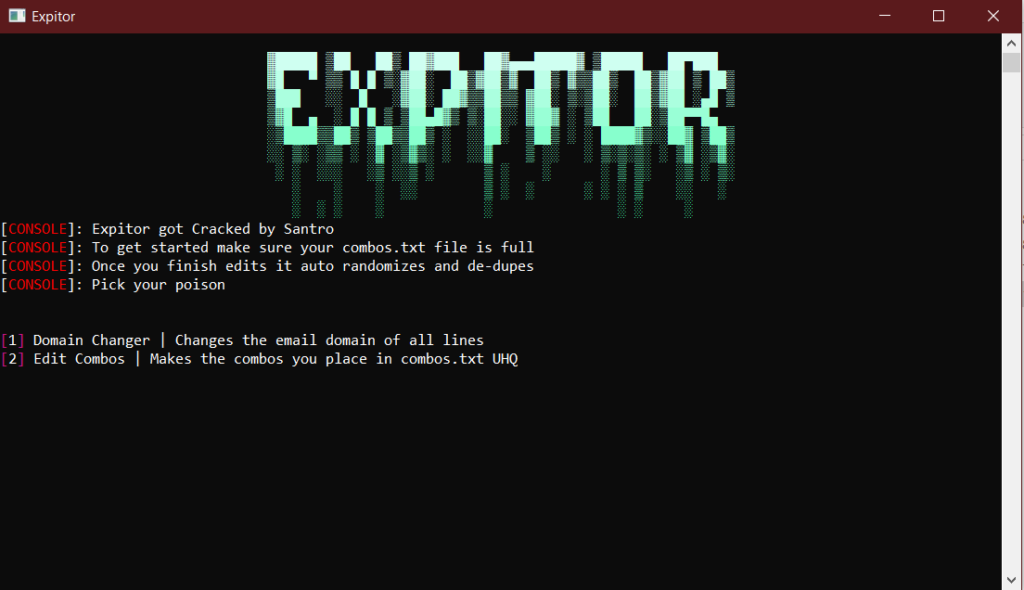 Expitor is a combo editor tool. It's not like the other combo editor according to the creator it will convert your bad combo to HQ. It has two option 1. for domain changer which will change the domain of your combo like email@gmail.com to email@hotmail.com. I don't know how this process takes places does it change domain according to certain pattern or randomly. 2. for edit combos. This option will make your combo UHQ mean ultra-high quality. I don't know even it is possible or not. But I try this tool and this tool increases the line of combolist mean your combo become large and it also removes duplicate lines from your combolists.
If you like this tool, don't forget to tell in the comments and If you have any question, you can contact me using the "Contact Me" page. I'll reply to you as soon as possible. Note: Before you download the tool, make sure you check the VirusTotal link. If you find this is harmful, don't use it on your personal computer. Use it on RDP, VPS, or sandbox.
How To Download