Facebook Accounts Checker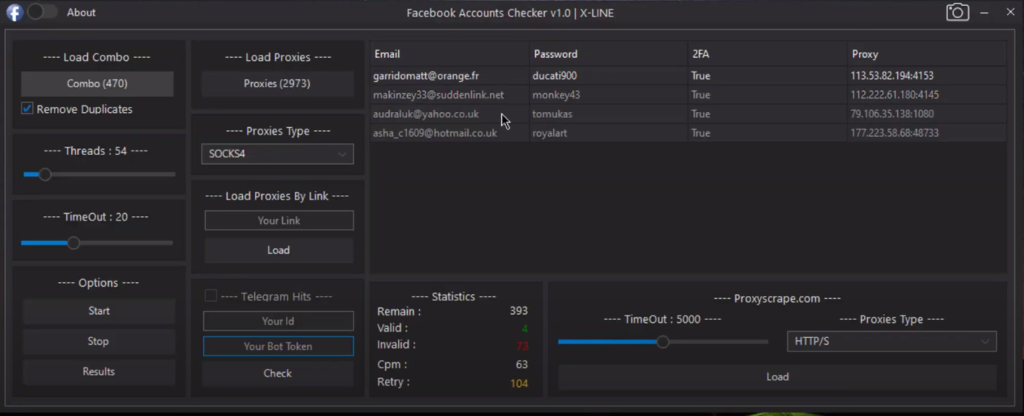 Today I'm presenting to you Facebook accounts checker by X-Line v0.1. This checker works great with Proxyscrape proxies. You can also upload your proxies from the link. I'm damn sure you will get many accounts with 2FA and only a few ones without 2FA. The usee login from the new location facebook locked his/her account temporarily until he/she identified himself/herself. That's why Facebook cracking is nothing but a time waste but still wants to try it; that's why I decided to share this checker. If you like this tool, then don't forget to subscribe to my YouTube channel.
If you like this tool, don't forget to tell in the comments and If you have any questions, you can contact me using the "Contact Me" page. I'll reply to you as soon as possible. Note: Before you download the tool, make sure you check the VirusTotal link. If you find this is harmful, don't use it on your personal computer. Use it on RDP, VPS, or sandbox.